You might already know that G2A makes game keys available in a low price range.
When I checked back the same keys on other sites, I noticed a significant difference that made me a loyal customer of G2A.
But, how does G2A get keys?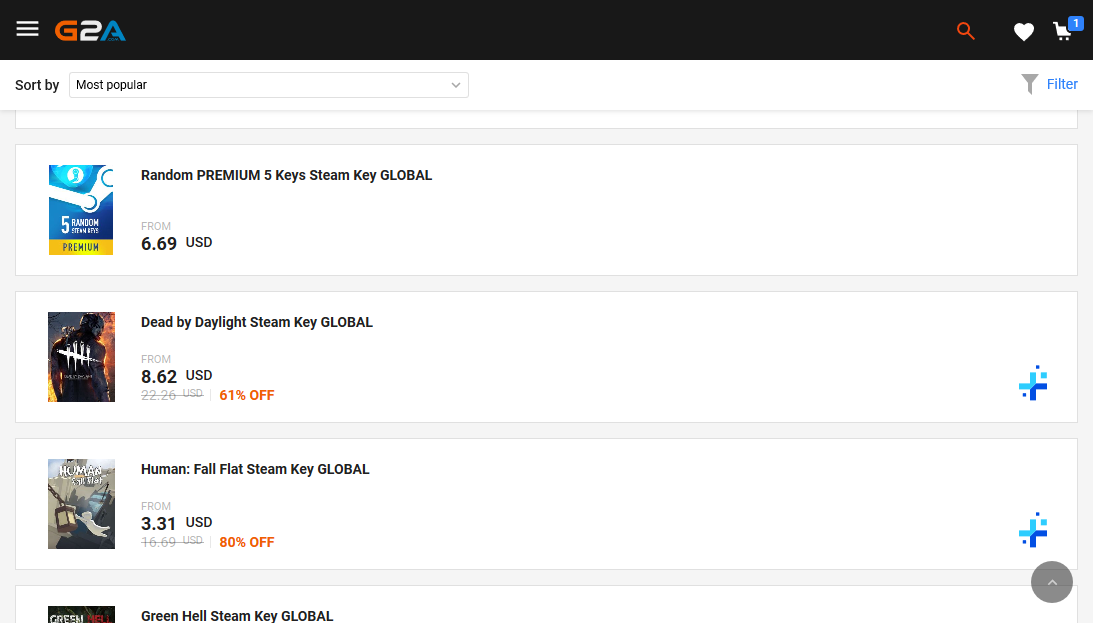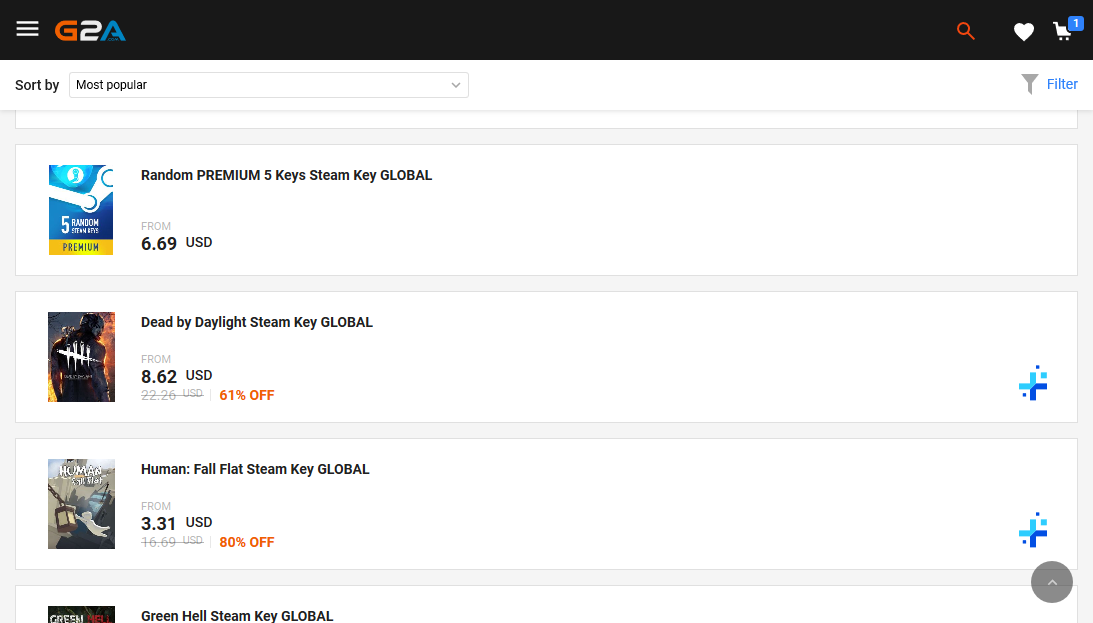 All keys come to G2A from developers and publishers because only they can generate them.
That doesn't mean publishers and developers send the keys directly to G2A to sell at such cheap prices.
Publishers and developers sell the keys in bulk to wholesalers. Most wholesalers do not run their own e-commerce sites. So they put some of those keys for resale on G2A.
Publishers, developers, and wholesalers sell keys to bundle sites like Humble Bundle and Fanatical.
Clients who sell game keys on G2A usually buy them from bundle sites.
Publishers and developers give away game keys for free in different contests on social media. Those lucky winners sometimes put up the keys on G2A for sale.
G2A also offers another option G2A Direct to which publishers and developers can sign up and open their own storefront. Through this, they can sell game keys directly to the clients.
All the above chains are the official sources through which G2A gets keys.
Until now, I've never faced a problem with any of the keys I purchased from G2A except one. The key's seller had good feedback on his G2A profile. When I contacted him, he was cooperative and granted me an exchange with another key.
But a few users may buy keys from other sources and put them up for resale on G2A.com. Therefore, I suggest you check the seller's history and feedback well before you buy a game key from them.
We can't always be sure about the seller's authenticity unless they're someone with a good profile. Some users may also pose as celebrities. Beware of such fake sellers!
I skip buying from those sellers whose profile looks too good to be true, but with bad buyers' feedback.
In case you didn't know, G2A allows users to check how many successful transactions a seller has completed. The feedback section has customer reviews that tell whether the keys from that seller actually work or not.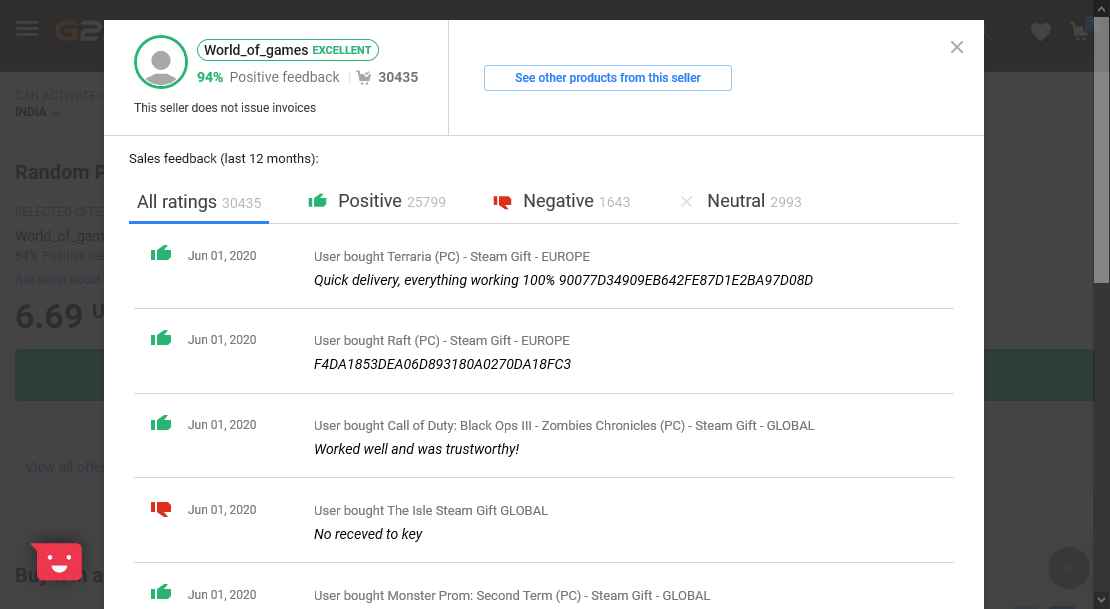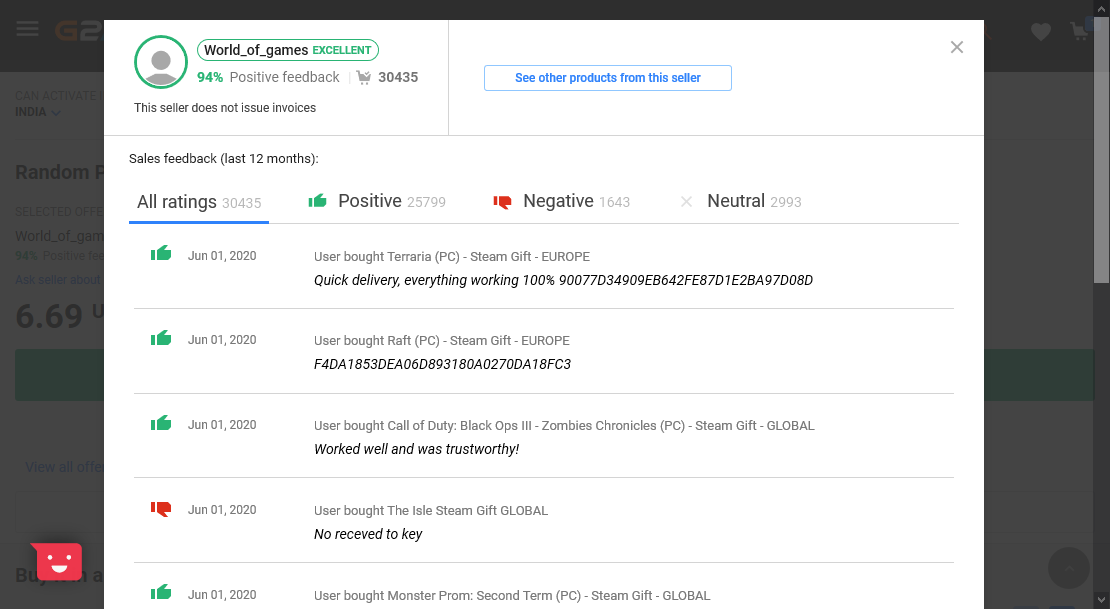 And if you are planning to put a game key for sale on G2A, make sure you get it from publishers or developers or trustworthy bundle sites.