Eneba, a newly established store for digital gaming products, has earned a decent reputation among gamers.
What's surprising is that a site still under development is already on the way to become the next go-to site for gaming keys and software.
It is being developed by Helis, an international group of companies, headquartered in Kaunas, Lithuania.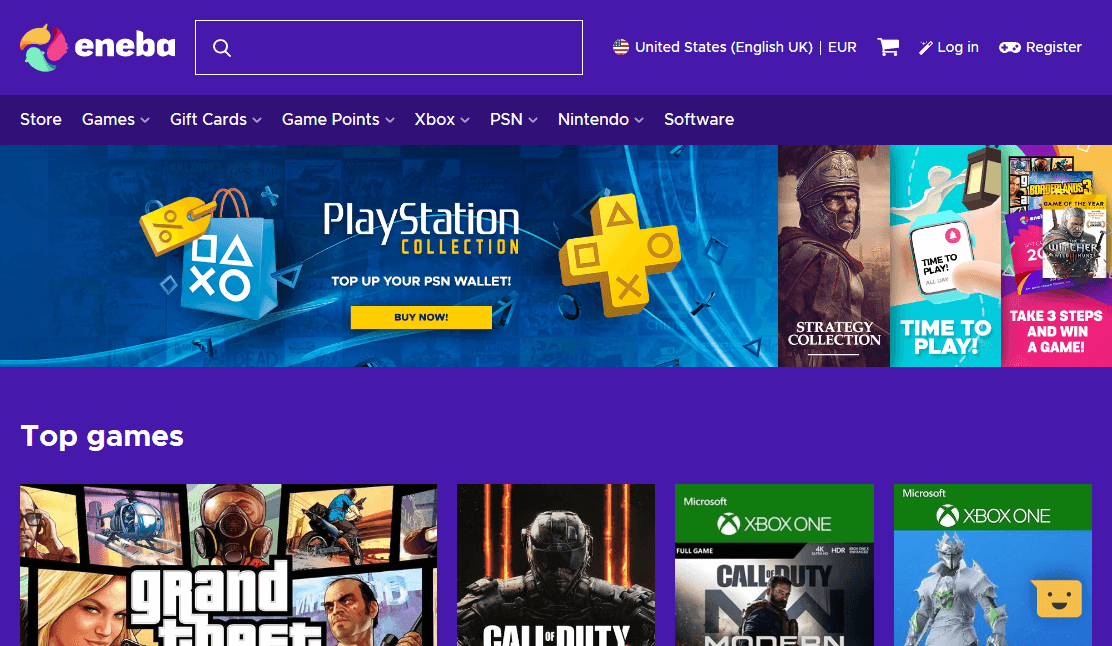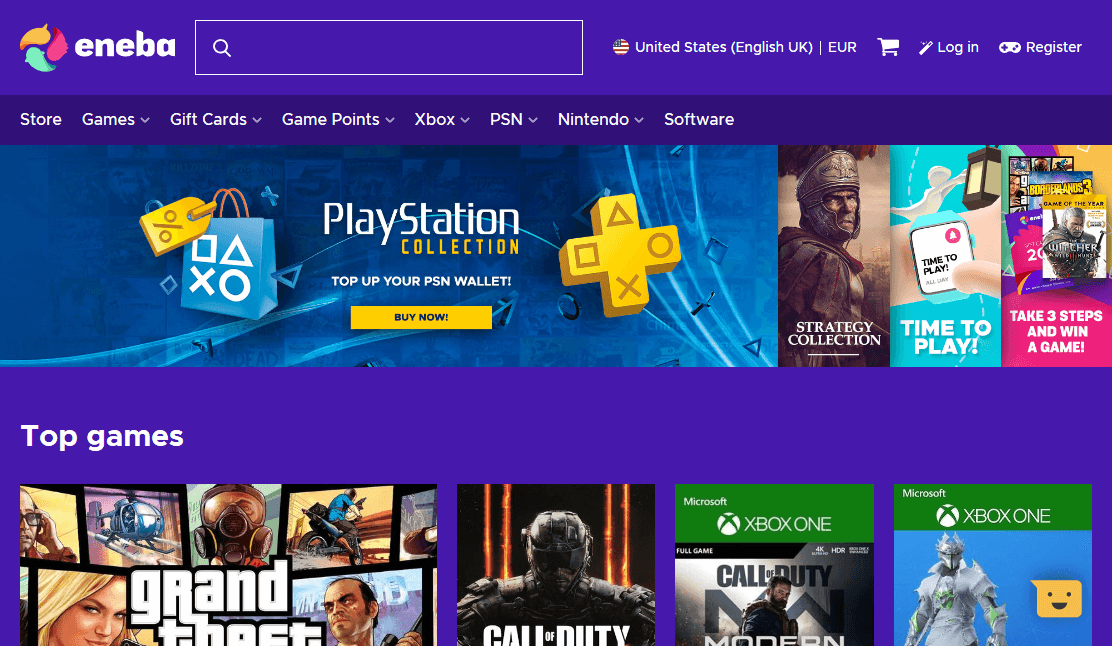 The site is simple and attractive in blue with no clumsy graphics. For a site that isn't completely developed yet, Eneba is surely good.
Reviews: What Users Think About Eneba
The first thing I do before trying any site is to check its reviews on reliable websites.
On TrustPilot, Eneba holds 4.5 stars out of 5 and many reviews are genuinely appreciative.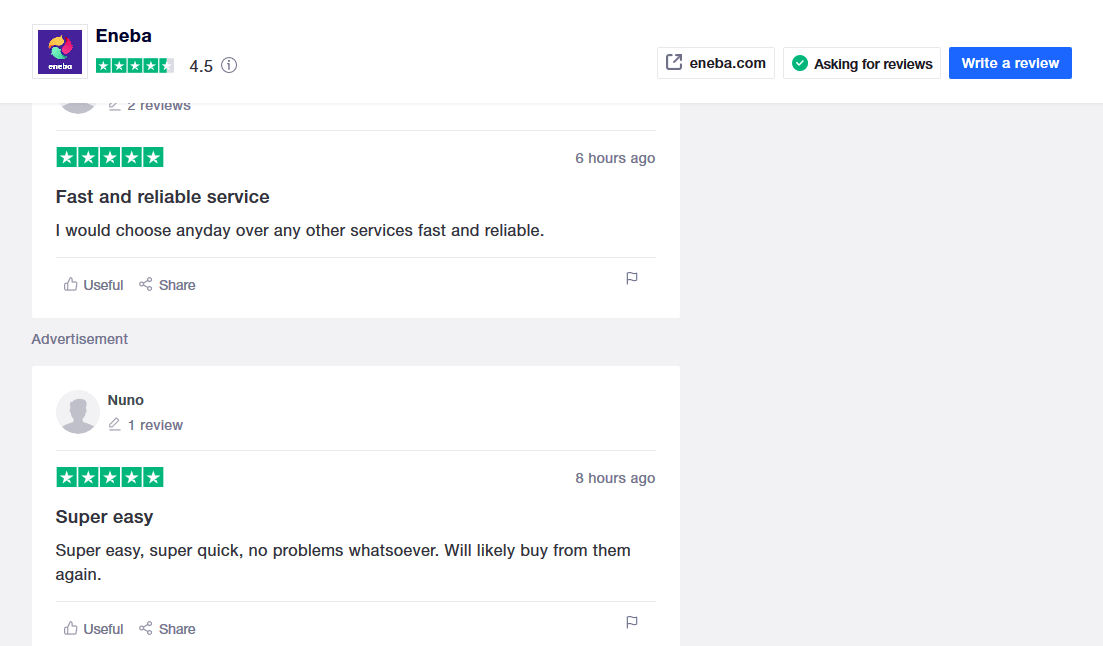 Users of reviews.io too had only good things to say about Eneba.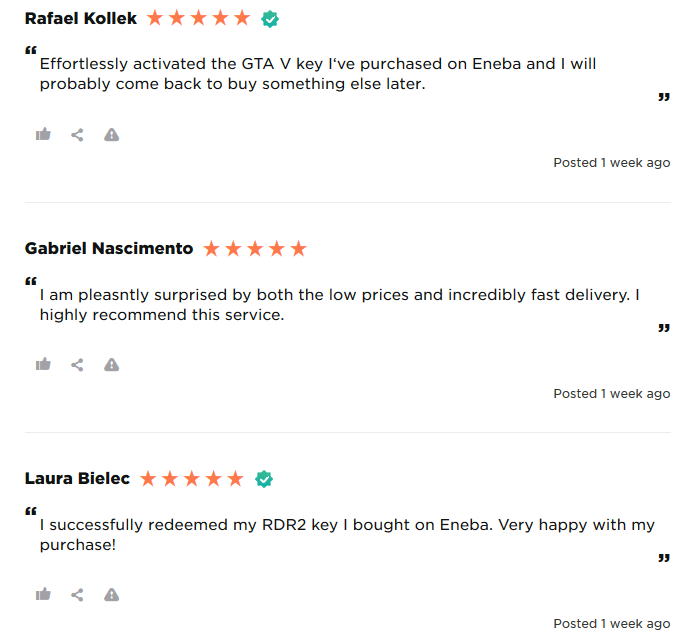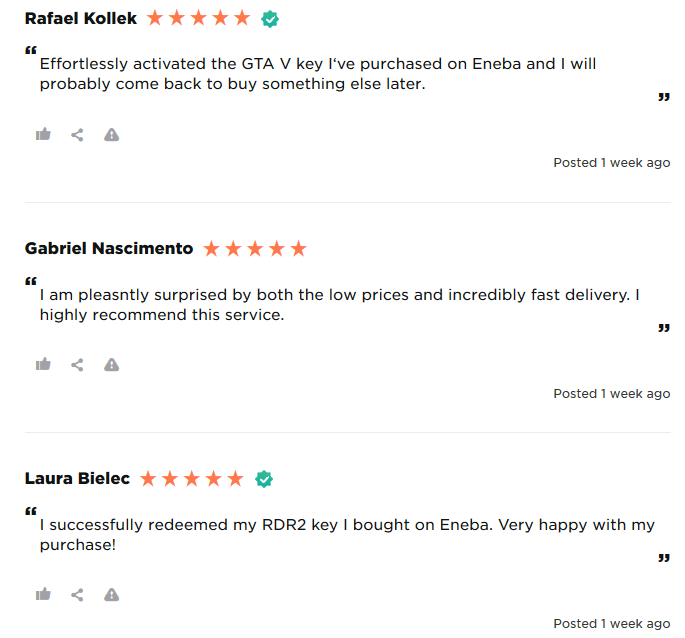 I found positive reviews on Sitejabber, as well.


Though I found it hard to believe, I had the reviews right in front of my eyes.
Usually, I don't believe new businesses, especially when they're done online. Any business that is under development can't be so good, in my opinion.
But, the good reviews everywhere and honest description on Eneba's site convinced me otherwise.
"If this works, I can get cheap gaming keys. That doesn't sound bad", I thought and started my journey on Eneba.
My Experience With Eneba
The sign-up process took a few minutes and had no registration fees.
I browsed through the website and found a game key of my choice. I placed the order and in 5 minutes, I received the confirmation letter along with the key. That was swift!
I faced no issues while downloading the key and it has worked normally.
I've purchased several game keys and gift cards in the last 6 months, and never had any trouble with my choices.
I agree that the site seems too good to be true because even I felt that in the beginning.
But after I've seen it personally, I started suggesting it to my friends and they are happy and satisfied as Eneba customers.
To brief it up, Eneba is a safe and legit place to buy game keys and cards at cheaper prices.
Eneba's Cool Features
Registration is not mandatory
That's right! Though I've signed up, you don't need to be registered on Eneba to make a purchase. How many sites like Eneba do we find every day?
Registration offers more benefits like logging into your account via social apps and accessing all your purchases at one place in your account. But, if you want to see how it works before you sign up, you're welcome on Eneba.
Newsletter
You can also sign up for their newsletter whether you have an account on it or not. Many websites run newsletters to let their subscribers know the running hot deals.
Along with them, you get discount codes on Eneba's newsletter. Not spam, but real benefits from the newsletter!
Large Collection of Games
Though Eneba is a new marketplace, it is nothing less in the variety of games offered to the customers.
Find games for Steam, Xbox, Origin, Uplay among others. If that sounds complicated, discover games by genre, collection, price, and popularity.
From powerful action to artistic indie, Eneba has all major genres covered.
Buy game points and gift cards that are assorted into different groups to make it easier for you to find the right deal.
Get games without spending a penny
Eneba regularly holds contests, social media giveaways, and Game of the Day system.
If not for the attractive discounts, you should join Eneba to win games through these programs.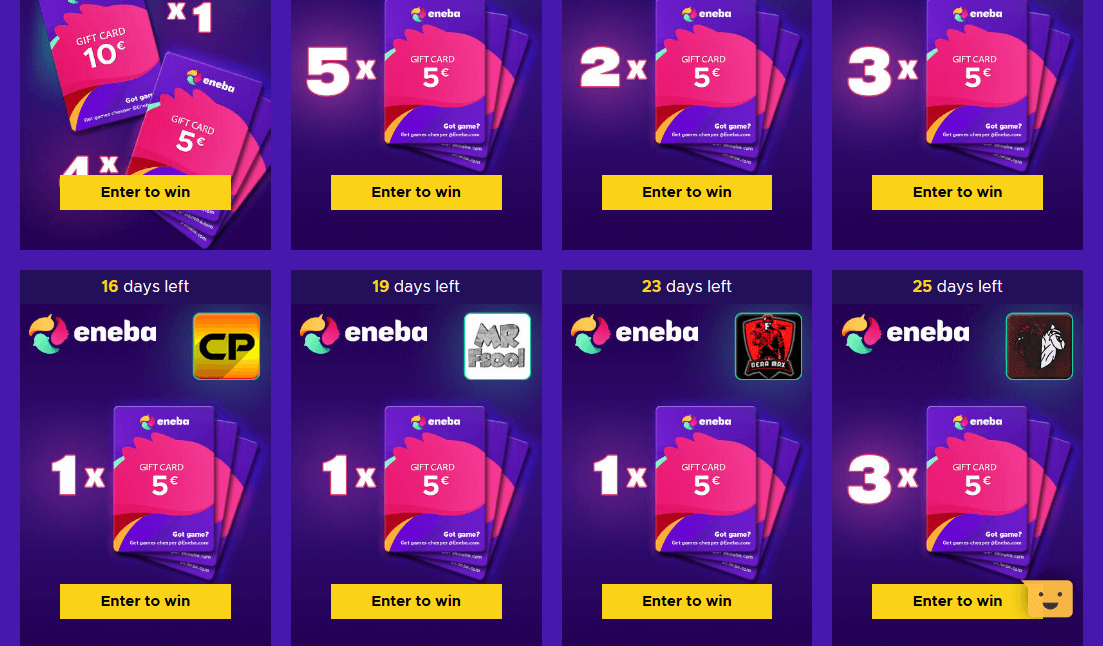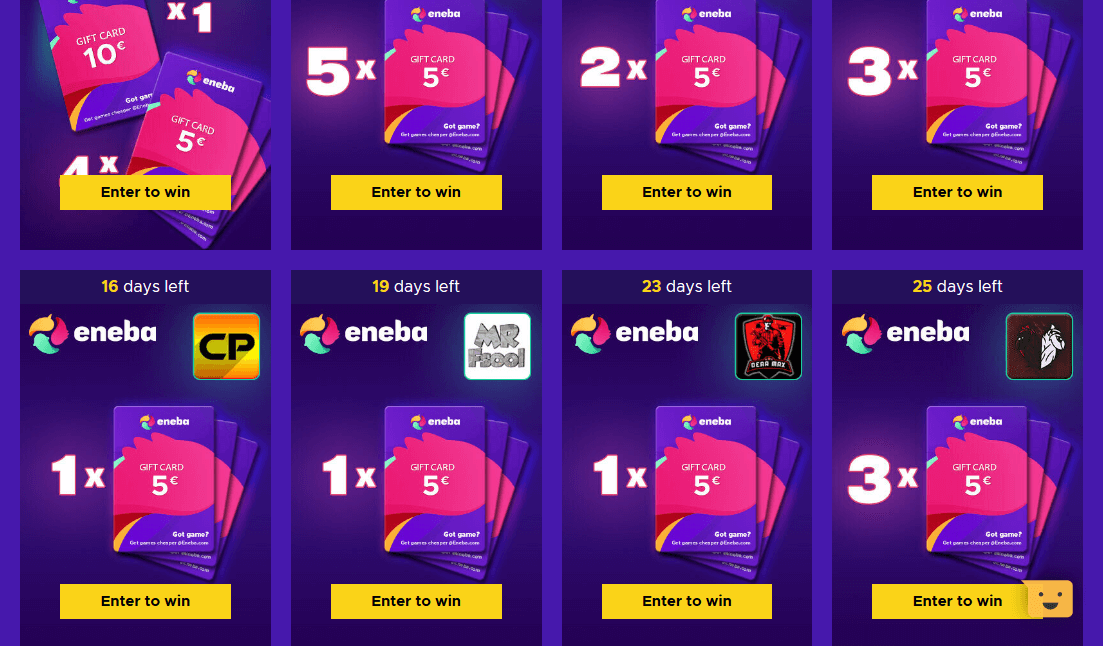 Community Blog
Eneba states that they believe games are art worth sharing. So they regularly post about their favorites and latest games on their community blog.
You get to read curated content from gamers all over the world. I think their blog is worth the attention. Editorial picks from ESports are my personal favorite.
Final Verdict
Eneba is a relatively new site in the market but with features as good (sometimes even better) as marketplaces that have been active for two decades.
Calling it a good website would be an understatement.
Their products and features are exactly what many of us wish for. Give it a try and I'm sure you won't be disappointed.
Eneba has a long way to go if they continue their services without deteriorating.