Gamivo is an online marketplace based in Malta, run by gamers for gamers. It was founded in 2017 and is relatively a newcomer to the industry.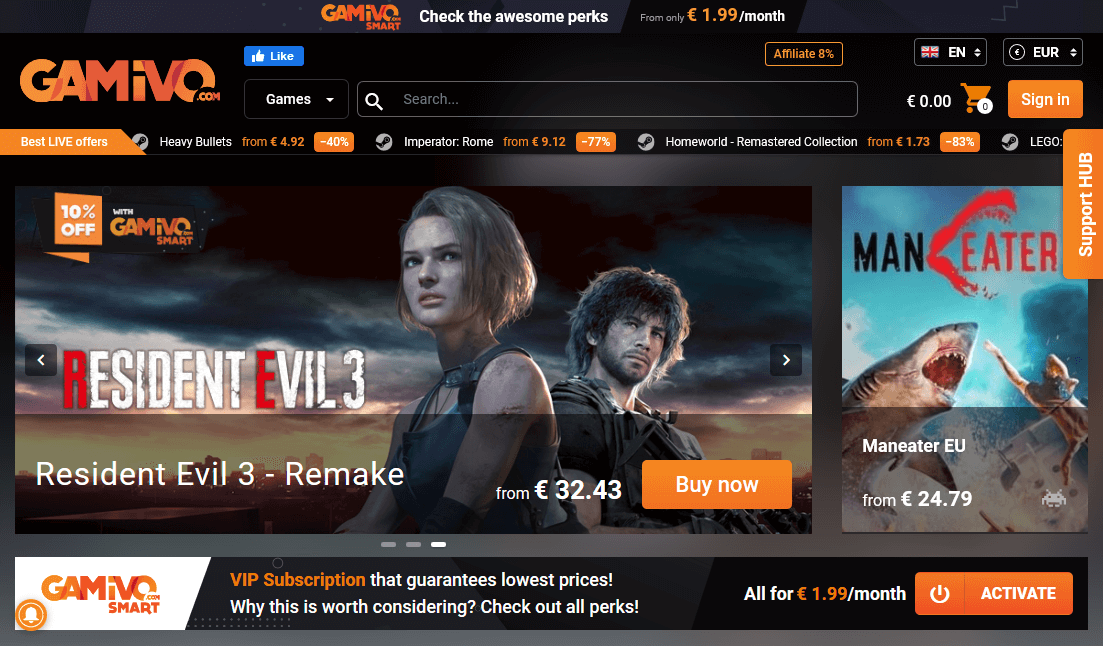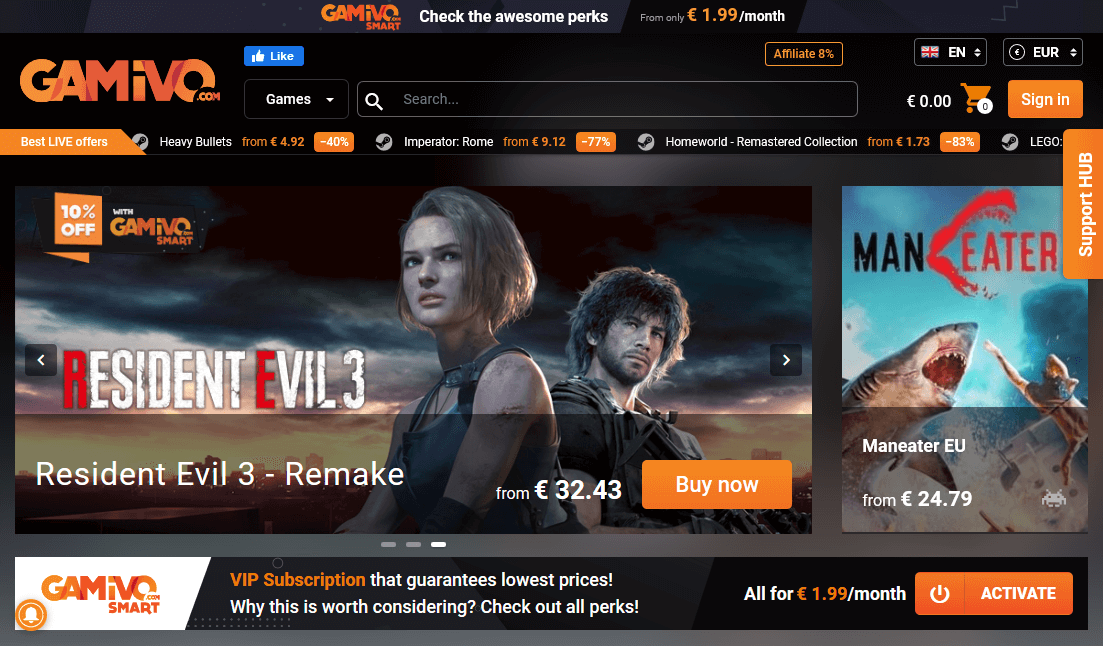 According to their website, all transactions are monitored and analyzed to ensure the safety of their customers. They use only verified third-party partners like PayPal and HiPay.
Gamivo User Reviews
Gamivo holds a review of 4.2 stars out of 5 on TrustPilot indicating most users are satisfied with it.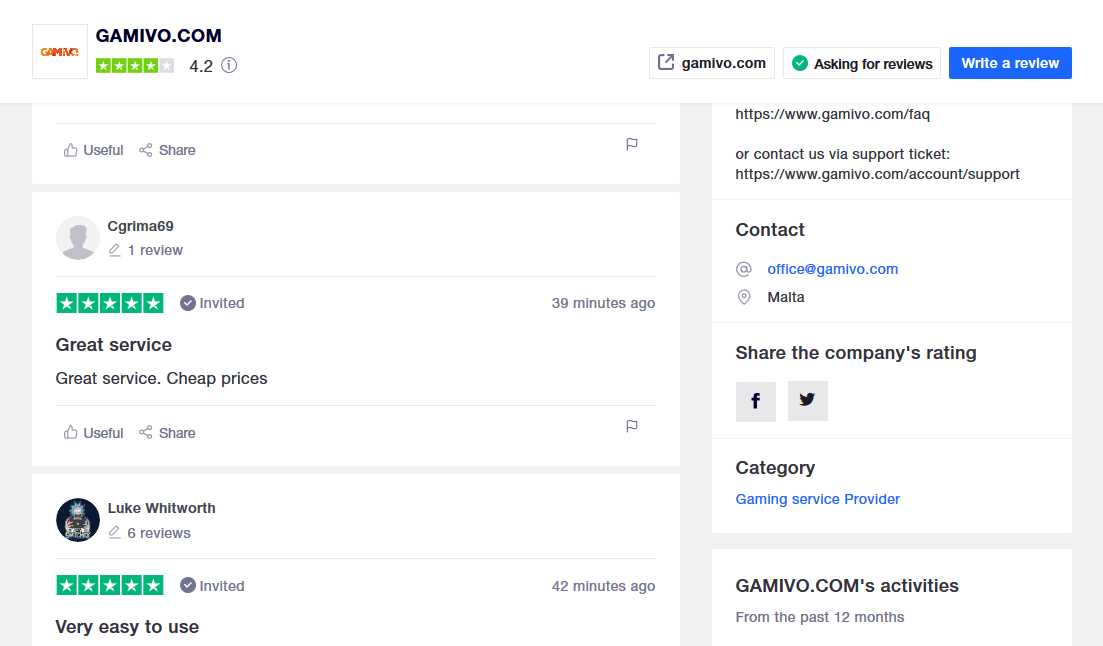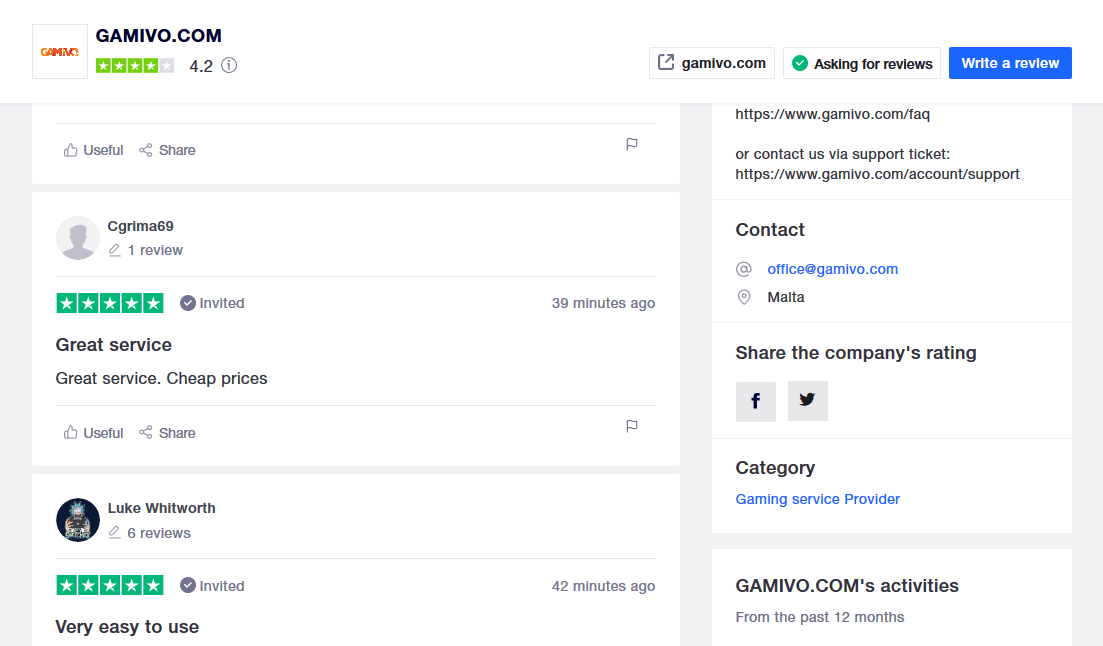 It also holds a positive rating of 4.4 stars out of 5 on Sitejabber.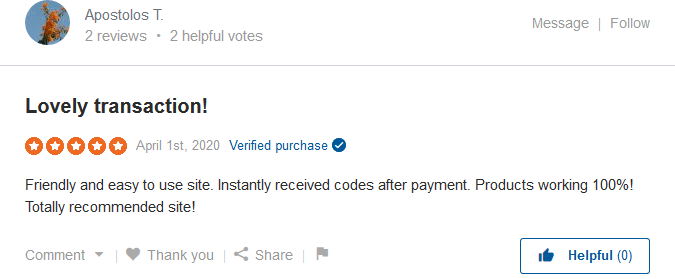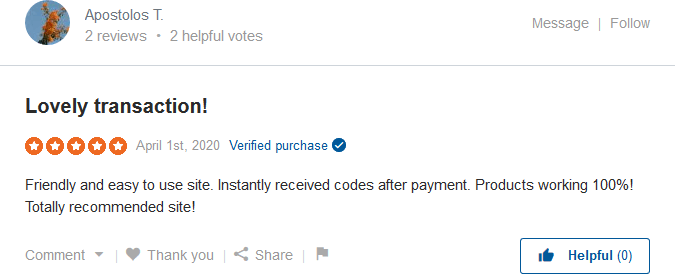 Though Gamivo was launched a few years ago, it did have good reviews everywhere.
What My Personal Experience Taught Me About Gamivo
My first purchase with Gamivo went pretty smoothly. The order took about 10 minutes to process and I received my gaming key immediately. This assured me to use Gamivo for a while and see if it really works perfectly for a long time.
Gamivo sells not only gaming keys but also add-ons and game currencies.
Until now, I've bought over 30 gaming keys and some game currencies from Gamivo and didn't have to regret any of my purchases. There were no issues like used keys as some critical reviews say.
I heard somewhere that keys purchased from reseller sites stop working after a few days. None of my keys have stopped working and I use them even now.
The discounts are true and Gamivo lowers the prices on products to stand as a competitor to other renowned gaming key marketplaces. If they maintain these discount percentages in the future, Gamivo could be the next leading digital key reseller.
On Gamivo, the sources of the keys or currencies are not clearly mentioned. But as the keys don't yield errors, knowing the sources is not really mandatory to me.
Though Gamivo assures that all sellers are put through a strict verification process to ensure their reliability, I paid attention to the seller's background information before placing an order.
I did so because on any e-commerce site, it is important to check the seller's reviews section before moving on to buying a product from them.
I came across keys sold directly by publishers and developers. And some sellers are users like me who put unused spare keys for sale. There are some pretentious sellers too, who are easily identifiable through the feedback column on their profile.
Thanks to my vigilance and Gamivo's screening process, I was never sold a bad key or software.
Unlike my original opinion that not all gaming products might work on these sites, Gamivo has given me a great experience and I have no plans to cancel out my registration anytime soon.
Noteworthy Features of Gamivo
Gamivo shares some of its features with other online marketplaces, but it offers exclusive options as well. Here are my favorites that deserve appreciation.
Gamivo Smart: Gamivo Smart is a VIP subscription plan aimed at everyone who wants to enjoy the best features (huge discounts, hot deals, giveaways, and contests) of Gamivo at only 1.99€ per month. Subscribers get special coupons that often surpass the price of the product. This means you get a few extra bucks along with the gaming key. You are by default added to the list of giveaway participants. You can cancel the subscription whenever you like if you think you won't need it anymore.
Gamivo Discord: This is the place where you can find everything that happens on Gamivo immediately. The blog is informative for gamers of all levels. You can also talk to other users and even with the team that runs Gamivo if you have any questions related to the website. On Gamivo Discord, you don't have to stick only to gaming stuff. Feel free to share memes or anything that is entertaining enough.
Customer Protection Program: On becoming a member of Gamivo's Customer Protection Program, you are eligible for a refund in case a product you've purchased has defects or doesn't match the description. Of course, you will have to pay a little extra to avail CPP's rewards.
Final Verdict
Gamivo is an ideal platform if you're looking for cheap gaming keys that are delivered instantly. You may find better alternatives if your needs differ from mine.
Overall, it is a legit site that works in line with the official directives of UE jurisdiction. Your money is safe as long as you pay enough attention to the seller's background and choose popular sellers over shady ones. I would suggest you trust your instincts.
Lastly, Gamivo's monthly subscription is worth the price if you are a regular shopper.