GamersGate AB is an online video game store where users can gain access to a clean gaming experience without the involvement of any third parties. It is considered a competitor to leading digital platforms like Steam and Impulse.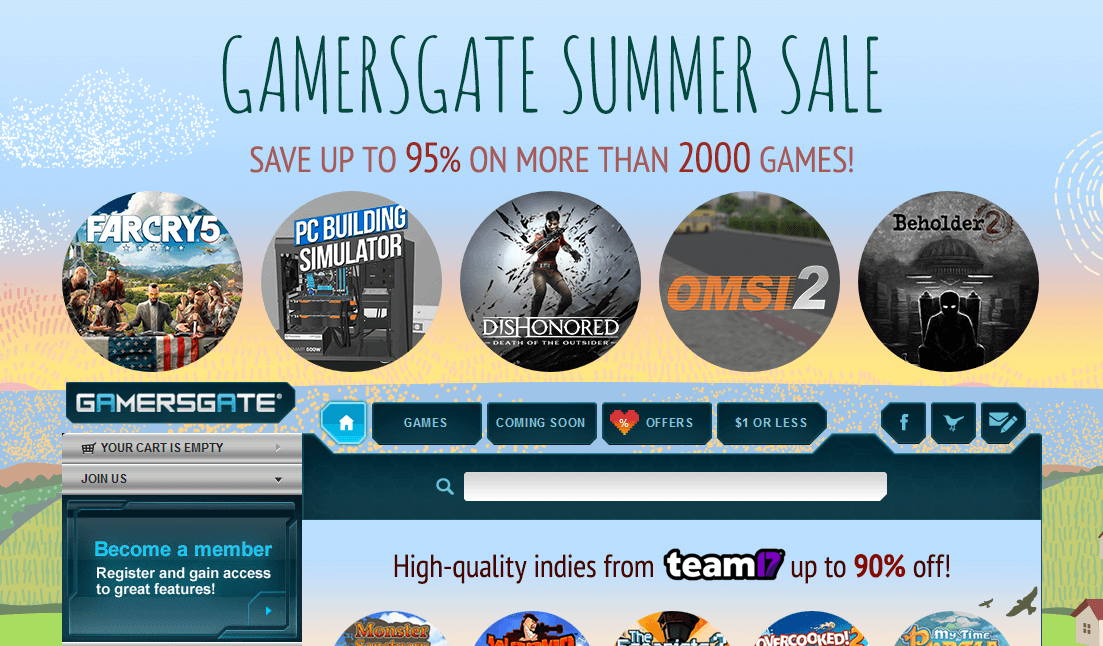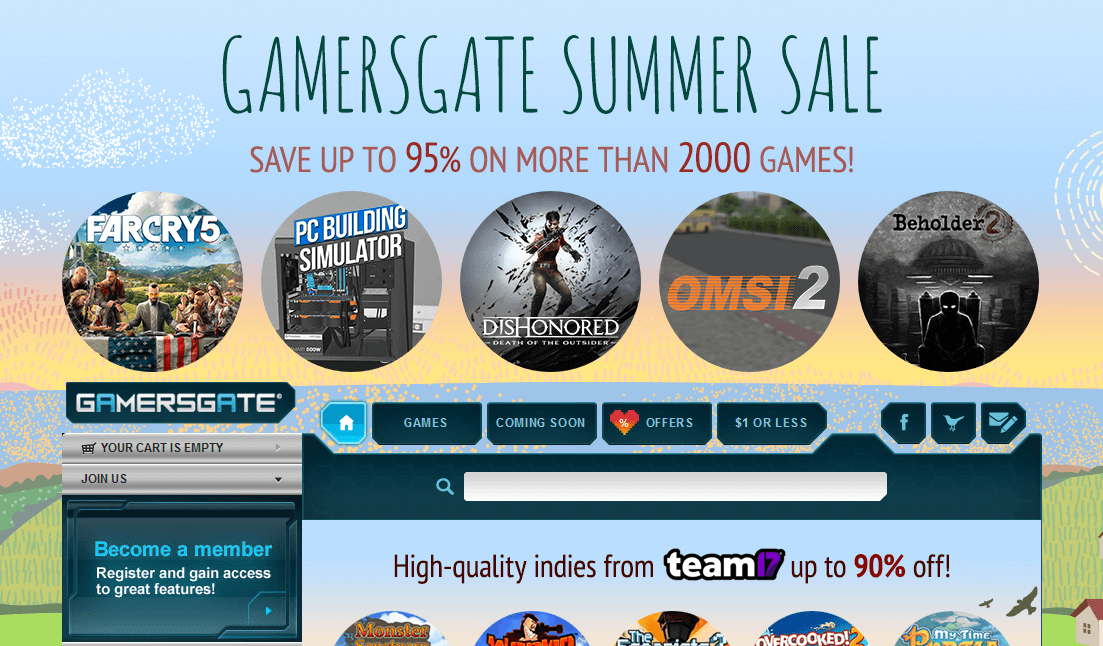 The business is based in Sweden and has been active for the past 14 years.
While many similar sites get games from publishers and developers, GamersGate sells games to some publishers including Ubisoft, SEGA, and 2D Boy.
The store sells over 6000 games and offers up to 95% discounts on selected games.
User Reviews About GamersGate
On TrustPilot, GamersGate holds a 3.9-star rating indicating most of the users are satisfied with the services.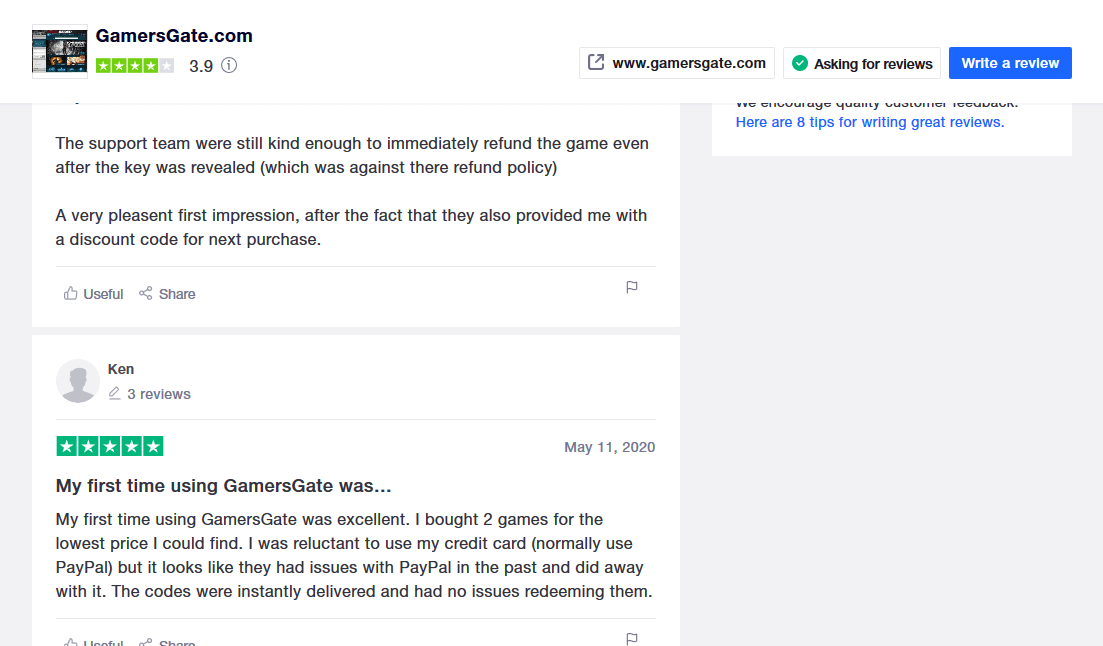 I was a little hesitant at first but decided to give it a try after looking at the super low prices on otherwise costly games.
My Experience With GamersGate
GamersGate offers a wide genre of games including indie games for small developers. I should say I was pretty impressed with their collection.
The game I was looking for didn't have a great discount on it. So, I chose another one for my first order. The order took 10 minutes to process and I started downloading the game as soon as it appeared in my downloads list.
The download speed can vary with your internet speed. My first download took about an hour to complete.
I've been using GamersGate for almost a year and purchased more than 40 products from them. I didn't face any trouble so far.
I've recommended it to my gamer friends too and it is now a bookmarked site on all of our computers.
Some purchases needed manual verification taking more than an hour to complete, but in the end, I got the product delivered without fail.
They suggest users contact the customer support if there's any trouble with manual support. But I didn't find it necessary.
Features
Client-free: From 2009, GamersGate switched to the client-free mode by allowing users to download games via micro-download. After installing the game, we are free to remove the downloader from the device. This is an exclusive feature that distinguishes GamersGate from other platforms.
DRM-free and DRM: Games on this site are free of passive DRM validation. You can transfer games to your friend's account without paying anything extra. I've been looking for this transfer feature for a long time. So, this impressed me the most. They also DRM games that are unavailable in other stores.
Virus-free: GamersGate is not merely a site for resellers. GamersGate receives all the files directly from the publishers. So, you can safely purchase from them without worrying about viruses sneaking into your device along with the games.
Blue Coins: They have launched a solid loyalty program for all their users (not only for buyers). In this, a user earns Blue Coins for activities such as writing reviews, ranking games, or buying products. And on every purchase, you're rewarded 5% of the price as Blue Coins. Their loyalty program is automatic and doesn't require any other registrations. Don't forget that the Blue Coins expire after 12 months if not used.
Final Verdict
All the transactions on GamersGate are secure and they're a legitimate digital marketplace for downloadable games. They're also featured on IsThereAnyDeal often.
GamersGate may not suffice as a standalone marketplace to buy games as the offers on a game are not regular. However, when you register once you can keep track of the deals and purchase when you find a reasonable one.
The features and accessibility made me a loyal customer of GamersGate. If you are looking for many options to choose from, you too will probably like their range of products and services.