HRKGame, generally known as HRK, is an online platform that distributes digital video games. They sell digital game keys, pre-orders, DLCs, game time cards, and much more.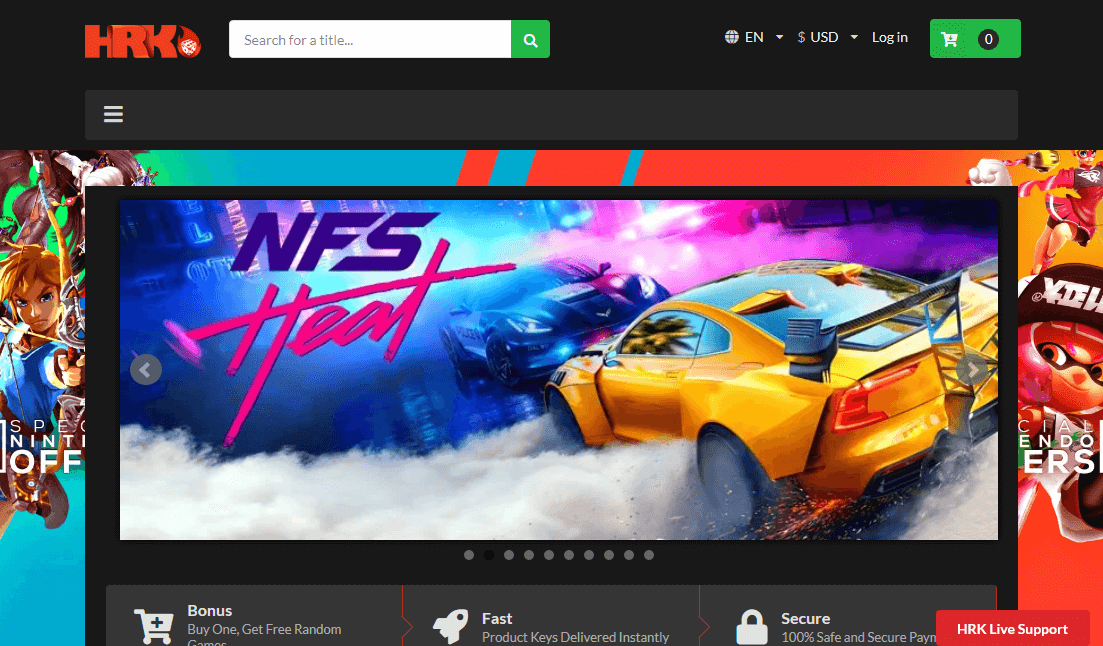 The business is based in Estonia and has been running successfully from the last 5 years. The team aims to make the best games available to everyone at an affordable price.
Honest Users' Take On HRKGame
On TrustPilot, HRKGame holds an excellent rating of 4.7-stars out of 5, and most of the reviews are positive like this one.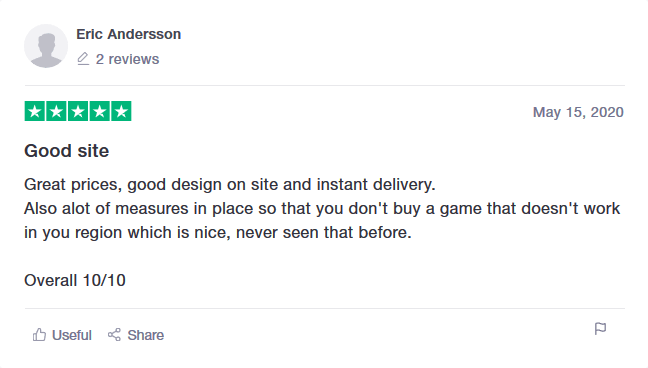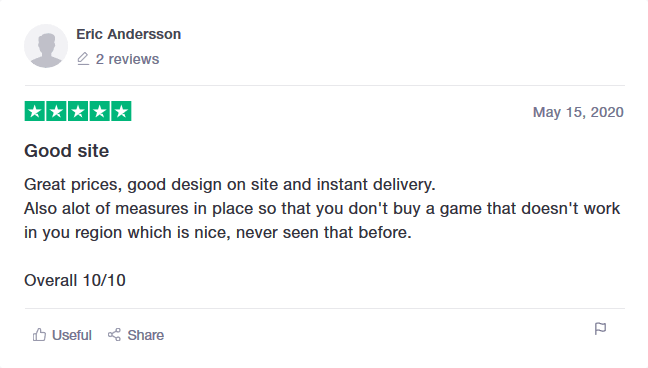 Sitejabber also had positive reviews.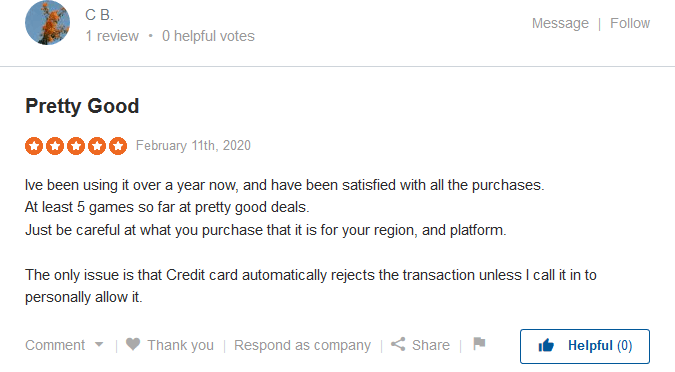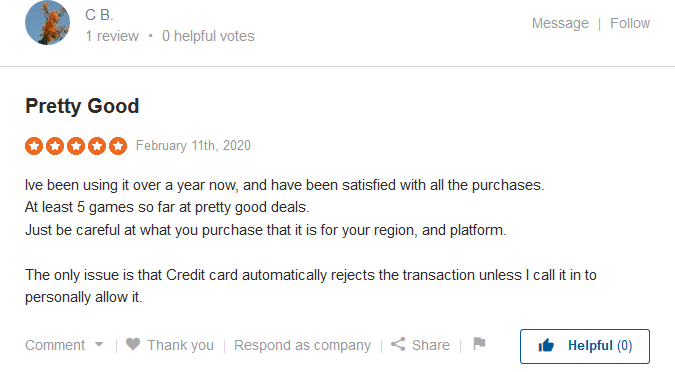 There are a few critical reviews, but none of them were detailed or have a solid explanation for downvoting it. So, I couldn't base my opinion on them.
HRKGame looked like any other digital games selling site to me until I came across the coolest deals on their platform and some other features which I'll soon mention to you.
My Take On HRKGames
The process of registration isn't different from other digital platforms. They didn't ask me for my credit card information and I was assured to go ahead.
My first order was a key for Kingdom Come: Deliverance key at an 80% discount. Cool! I placed the order and chose to pay via PayPal.
HRKGame uses G2A Pay as its payment gateway. Don't be surprised as I did.
Also, you can pay through any of the 30+ methods accepted by G2A. You probably know the list if you have a fair knowledge about buying games online.
Back to my first order, it took about 20 minutes to process.
Their website stated that the maximum time for an order is 40 minutes. So, no complaints!
I received the key and it worked fine.
I've been using it since then and have purchased over a dozen keys and software from them. I've sometimes been lucky enough to get a free game through their giveaways.
The free gaming keys work as fine as the purchased ones.
I haven't faced trouble with any one of my purchases. This may be owed to the fact that HRKGame receives all the gaming products directly from publishers and developers thereby hardly resulting in any errors.
HRKGame's Notable Features
Every platform has some impressive features that convince us to remain as a regular customer. HRKGame is no exception.
Make Bundle: Bundles are nothing new in online gaming marketplaces. But HRKGame has set a new trend with their Make Bundle feature enabling us to create our own gaming bundles. With this feature, I didn't have to waste money on a whole bundle when I wanted only a couple of keys in it. And I love customizing a bundle with all my desired games in it.
HRK Trade Center: Ever received a game key that you already have? None of us intentionally purchase that, but it often happens when trying our luck with Mystery Keys. HRK has put an end to this problem by introducing the trading system. You can place that unwanted key on HRK Trade Center and wait for a user to exchange it with their game key. You may like that new one! It worked for me every time.
Gems: This is a new currency on HRK to purchase game keys or enter giveaways and random hot deals. More like a reward system! On every purchase, you will receive free gems depending on the price of the product. You can later buy anything on HRK with currency by converting it to HRK Wallet.
Affiliate Program: You can sign up for HRK's affiliate program if you wish to promote HRK on your network and earn some money through it. For every purchase made via your referral link, HRK pays you a 5% commission. You can withdraw the money through PayPal or Skrill when the amount totals to 20 Euros. My friend signed up for this and it worked.
Final Verdict:
As an avid gamer, I am satisfied with HRKGame's services. Though it cannot replace all the digital games marketplaces, its membership is worth it when you need to know the most happening deals in keys and software.
Want to buy reliable game keys and bundles? HRKGame has them all. Yes, every purchase is secure and legit.