Fanatical, launched as PC CD-ROM in the 90s, made games software available to all at an affordable price range. In 2012, they launched Bundle Stars to meet the global demand for digital games. Until now, they have sold over 70 million keys and have a loyal customer base in 200 countries. Their journey continues to this day with Fanatical.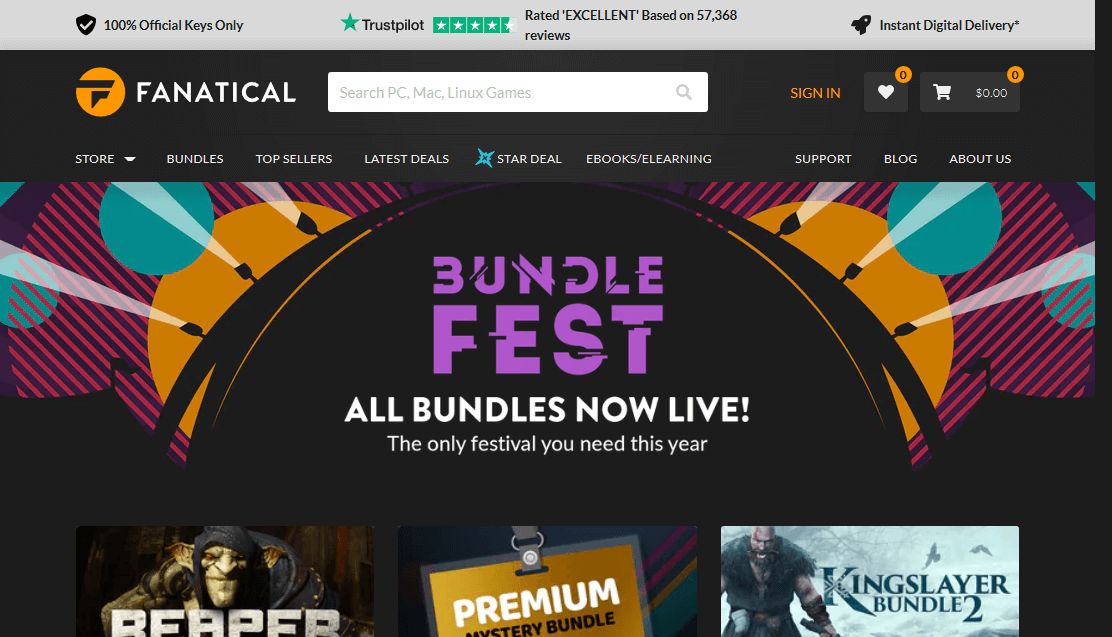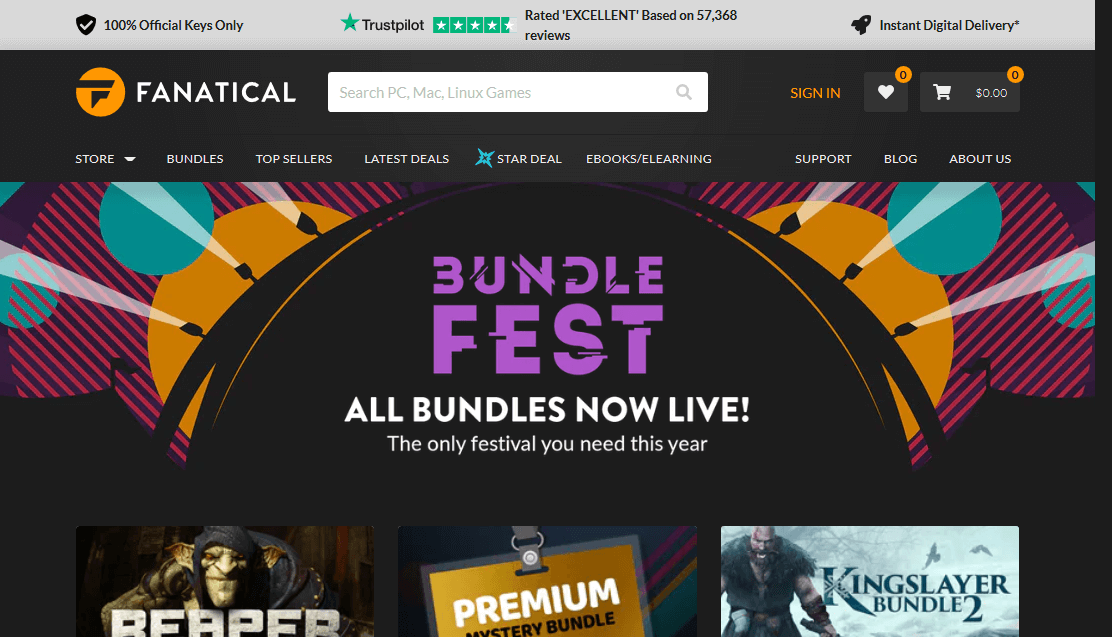 The business is operated by a team of passionate gamers from Focus Multimedia Limited based in the United Kingdom. It holds a rating of 4.7 stars on TrustPilot and is praised by 50,000+ customers.
My Experience With Fanatical
At Fanatical, the prices are 'too good to be true' cheap.
Do those games work? Or will I be fooled with foul gaming keys?
As the prices are not too high, I wouldn't lose millions buying a game code for $30. So, giving Fanatical a try didn't seem like a bad idea.
I created an account on Fanatical and started exploring. I found a key I've been thinking of buying lately. It's on 80% discount and I checked the seller's details before proceeding further.
The entire order process took nearly 10 minutes and I received the key. I could download it right away and started playing.
I doubted if the gaming key would stop working after a few days.
I came across another gaming key on sale and I won't lie that I was attracted to the offer. So I bought it as well.
The second key too was delivered instantly and worked fine.
I've purchased dozens of keys on Fanatical and to this day, I didn't face any trouble while playing them.
Needless to say, the first key still works perfectly.
And I had a wrong notion about rebranded businesses until I tried Fanatical.
It is now my go-to place for gaming products. I even buy bundles from them.
Fanatical is often featured in IsThereAnyDeal, a site that lists down deals of the day from legit sites.
Features: What I Love About Fanatical
Fanatical, with more than 30 years of experience in the industry, has managed to bring some pretty good features for its users.
Direct seller: Fanatical works directly with publishers and developers. So, it is not just a reseller of game codes. Fanatical is a retailer of official game keys that the publishers and developers provide to them at incredibly cheap prices. The more bundles they sell, the lower the prices.
You can find it in SEGA's list of approved digital partners.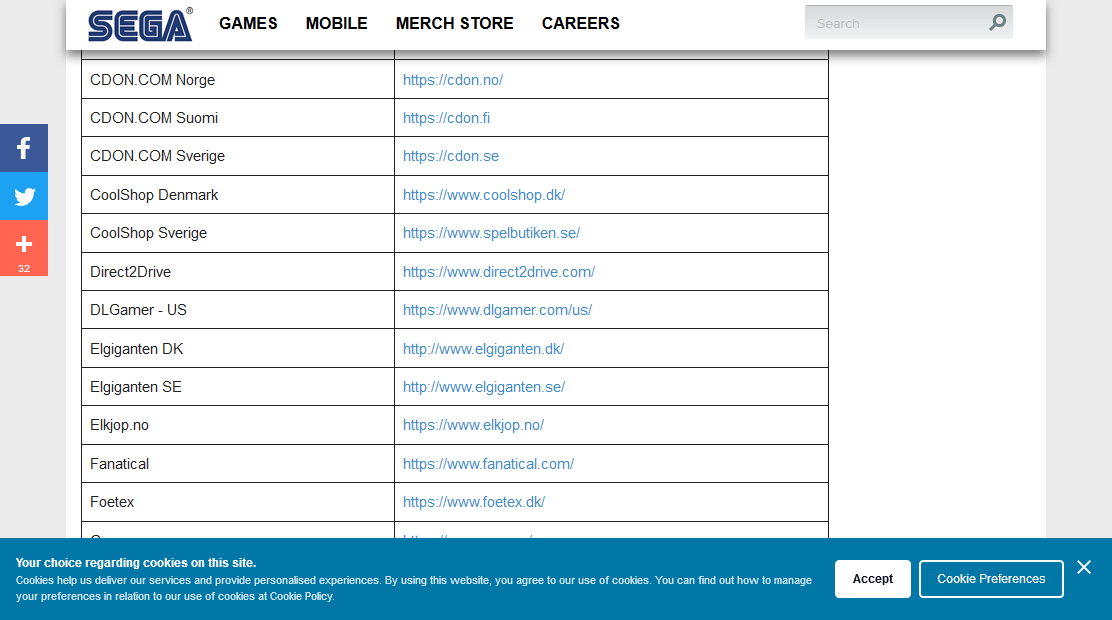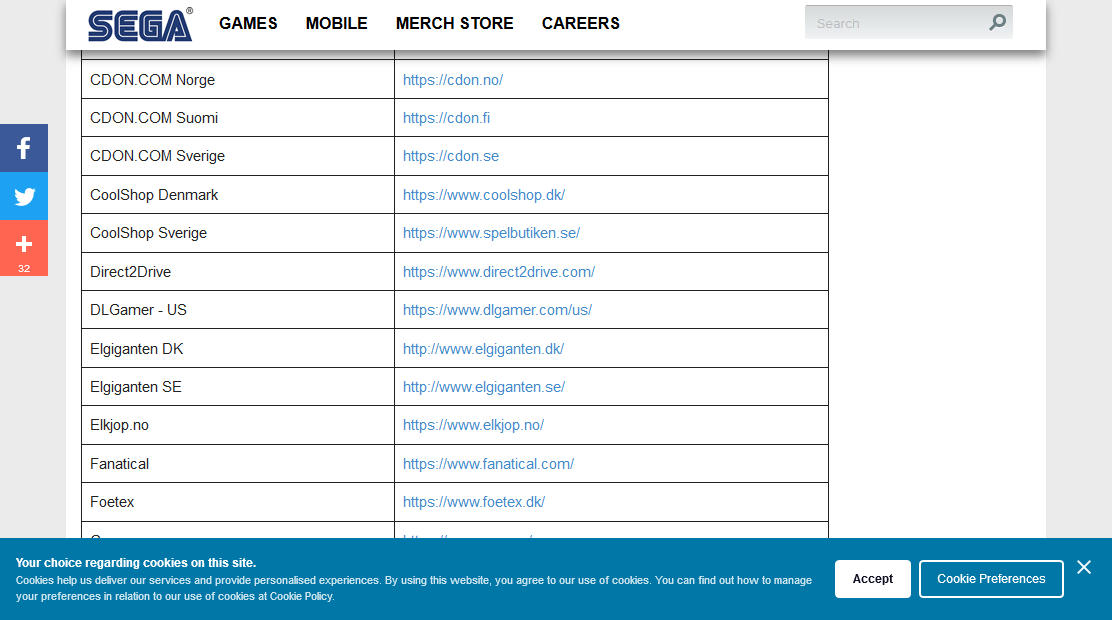 Huge Collection: Games come to Fanatical only from legit publishers and developers. But that doesn't mean, the collection is limited. They have 7000+ officially licensed games from over 1000 publishers. These games belong to various genres including action, simulation, anime, and even indie.
Warranty: Most digital marketplaces that sell gaming codes and keys offer a warranty of 24 hours. For an extended warranty, you will have to pay extra. But on Fanatical, they offer 14 days of warranty on every product sold on their site. This makes the site more trustworthy.
Pre-orders: Pre-ordering is not a unique feature, I know. But the discipline of pre-ordering in Fanatical is impressive. On pre-ordering any product, they will make sure it is delivered to you on the day of release without missing. I've experienced it many times and saw the true benefits of ordering a game before it's release.
Fanatical e-books: Whether you want to learn new skills or brush up your current techniques, Fanatical has e-book bundles written by brilliant and trusted authors. You can also learn game development, automation, command-line, and coding. I wasn't interested in the beginning but eventually, I figured out that learning game development is fun.
Fanatical Blog: Fanatical's blog is different from blogs of similar businesses. Instead of promoting a few games or software, their blog gives fantastic tips and important things you would love learning. If you've bought a game or software from them, search for articles related to it in the blog.
Student Beans: Student Beans is a generous move by Fanatical to offer a 5% student discount to deserving users. Simply register and verify your Student ID to avail of this benefit right away.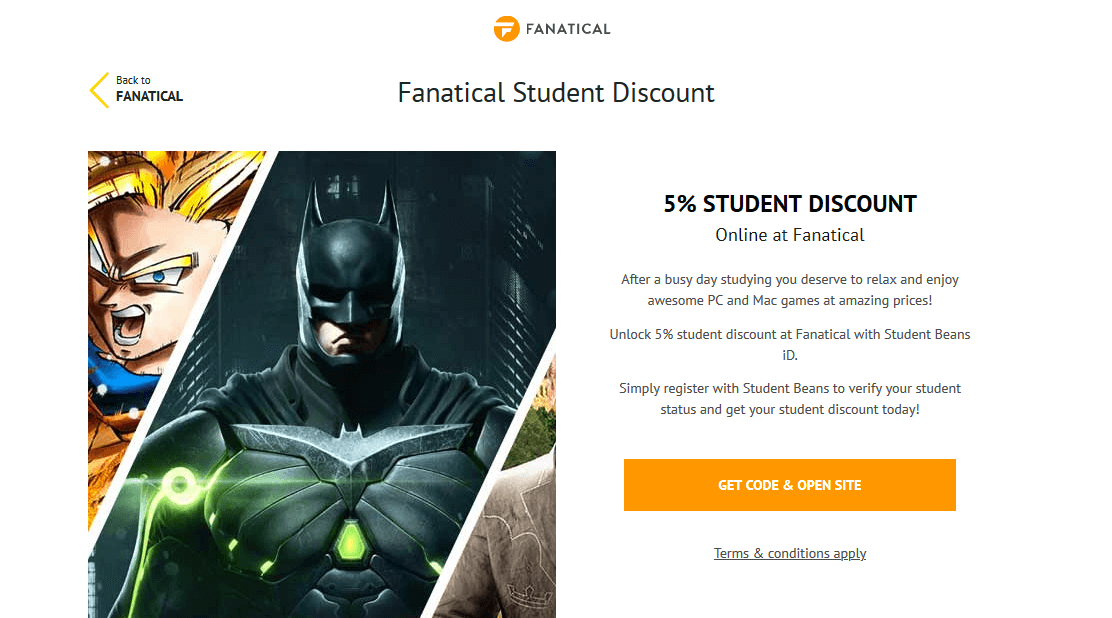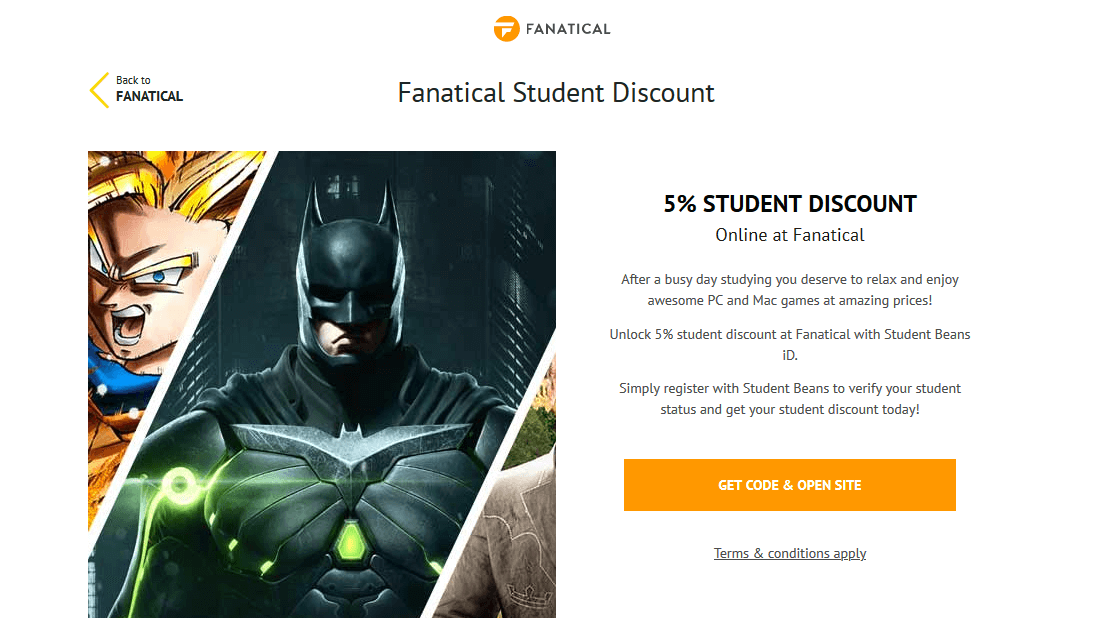 Now we know why they have so many positive reviews everywhere.
Final Verdict
Though Fanatical is a rebrand, it is an authorized seller (not a reseller) and partner to many leading gaming platforms. So you can safely purchase official game keys from them.
Did we mention that back in the day, Bundle Stars (now Fanatical) was just second to Humble Bundle in selling validated gaming keys?
Their standards never went down and it's evident even today.