Gamerall was launched in 2015 originally as an additional platform to the Steam marketplace. But it is not merely an alternative site to Steam. It has more payment methods and fewer restrictions compared to Steam.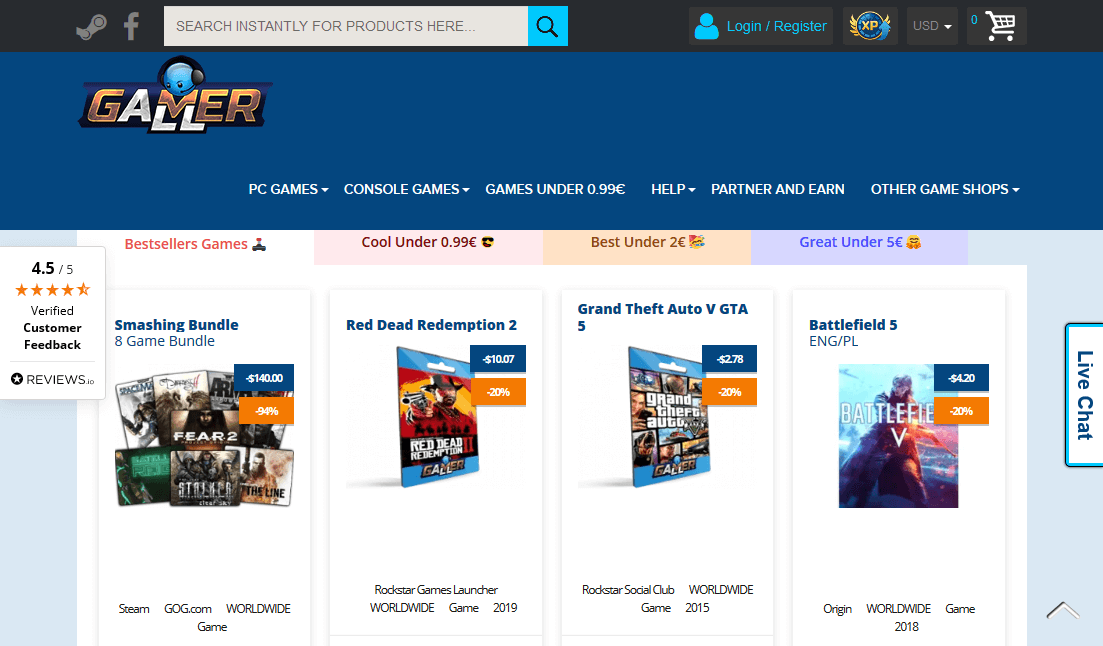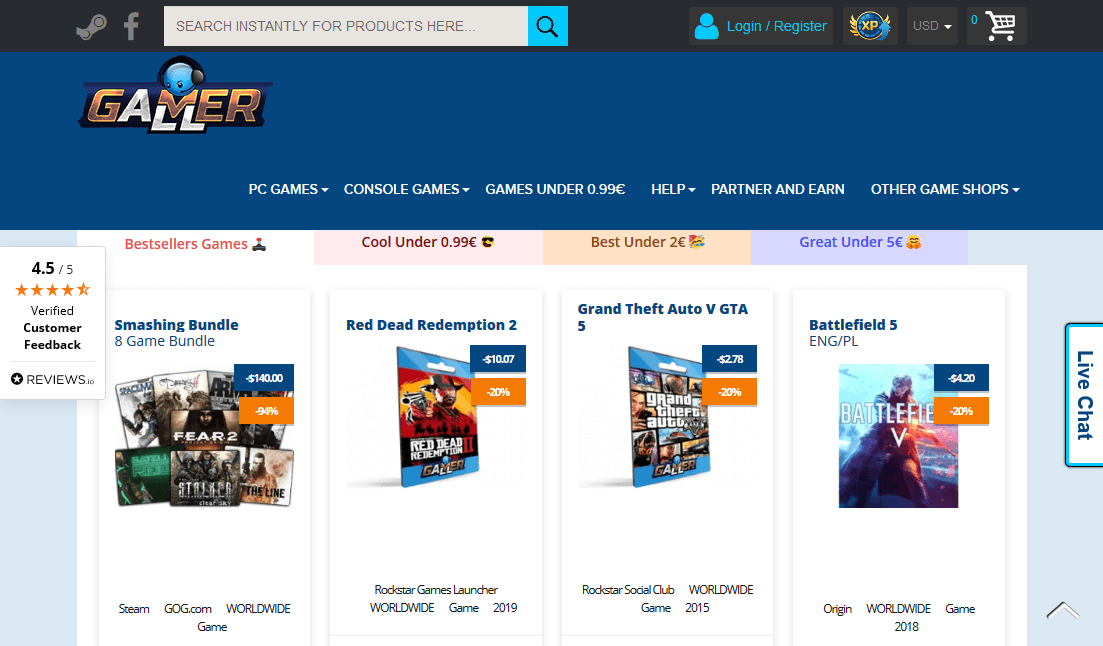 At present, they have games for platforms like Origin, Uplay, GOG, and Xbox along with Steam. According to their website, their goal is to make a strong name for themselves among the sellers of affordable digital games.
Will they sell my information to third parties?
Are the transactions on Gamerall safe?
What if I buy a game and download it, but it doesn't work?
These are just a few out of many questions running in my head when I first saw this marketplace.
The site's homepage boasts a rating of 4.5 stars on Reviews.io. I went through the reviews first.
Gamerall User Reviews
As it is displayed, Gamerall does have a 4.5-star rating out of 2000+ reviews on Reviews.io.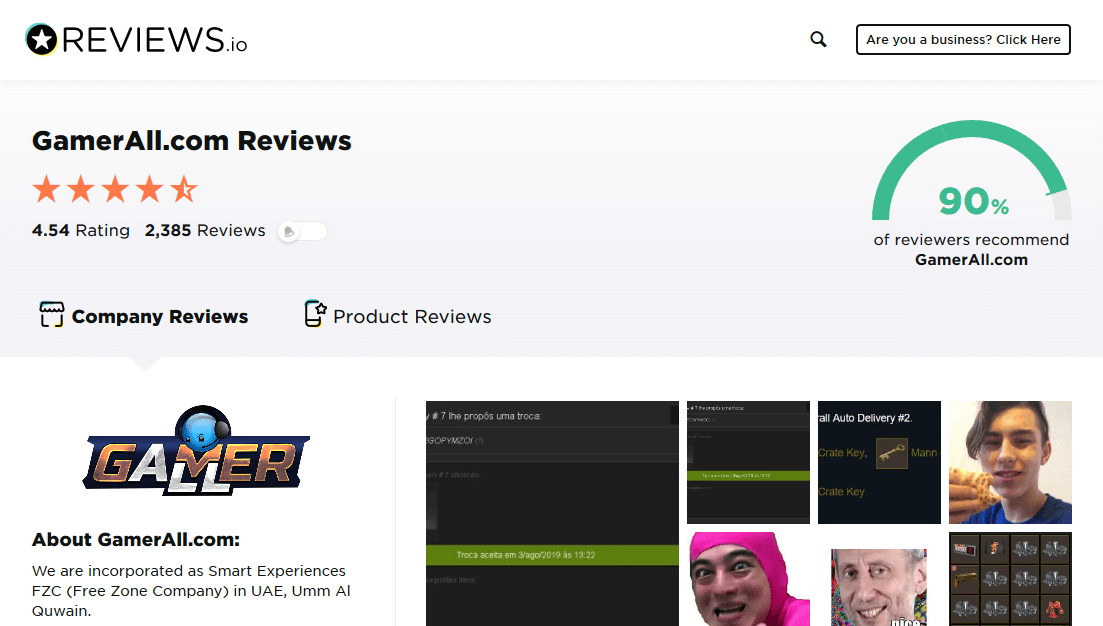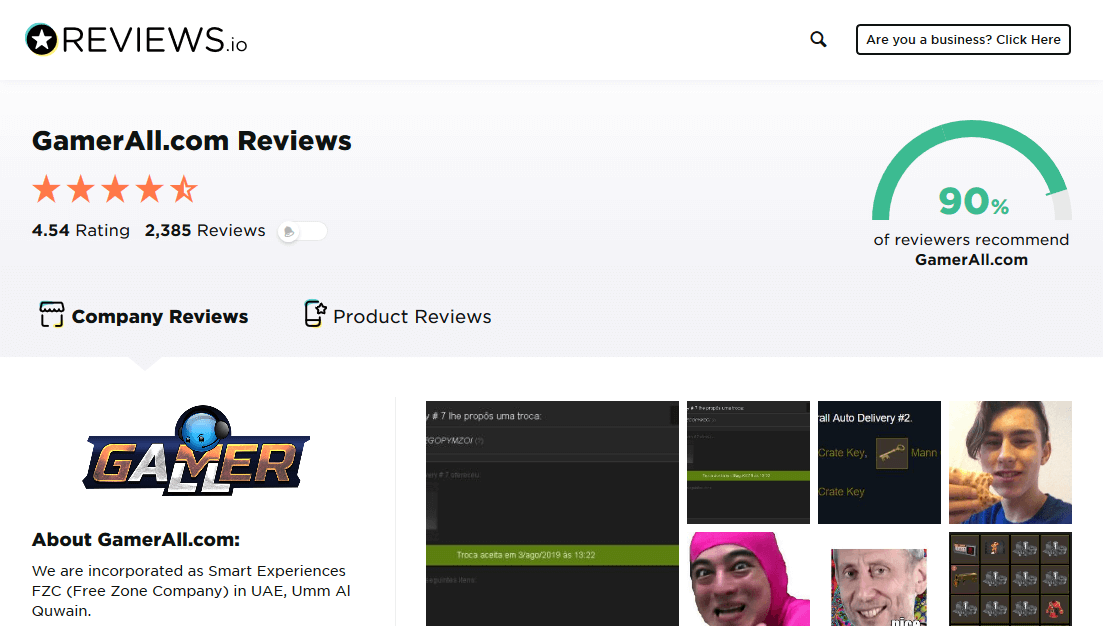 And a 4.8-star rating on TrustPilot.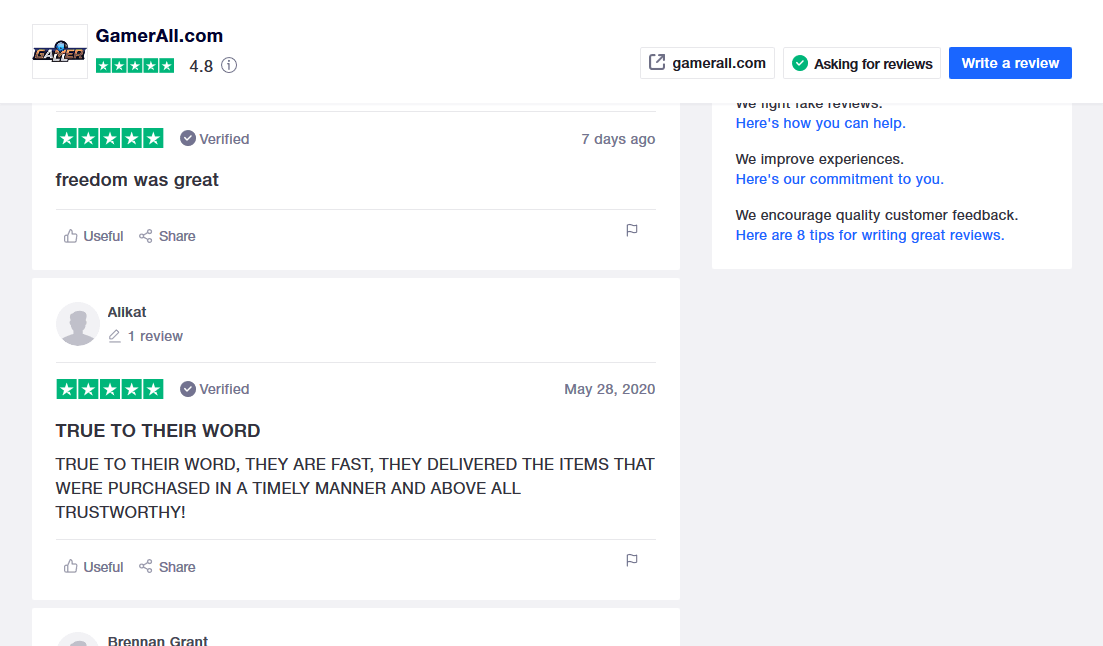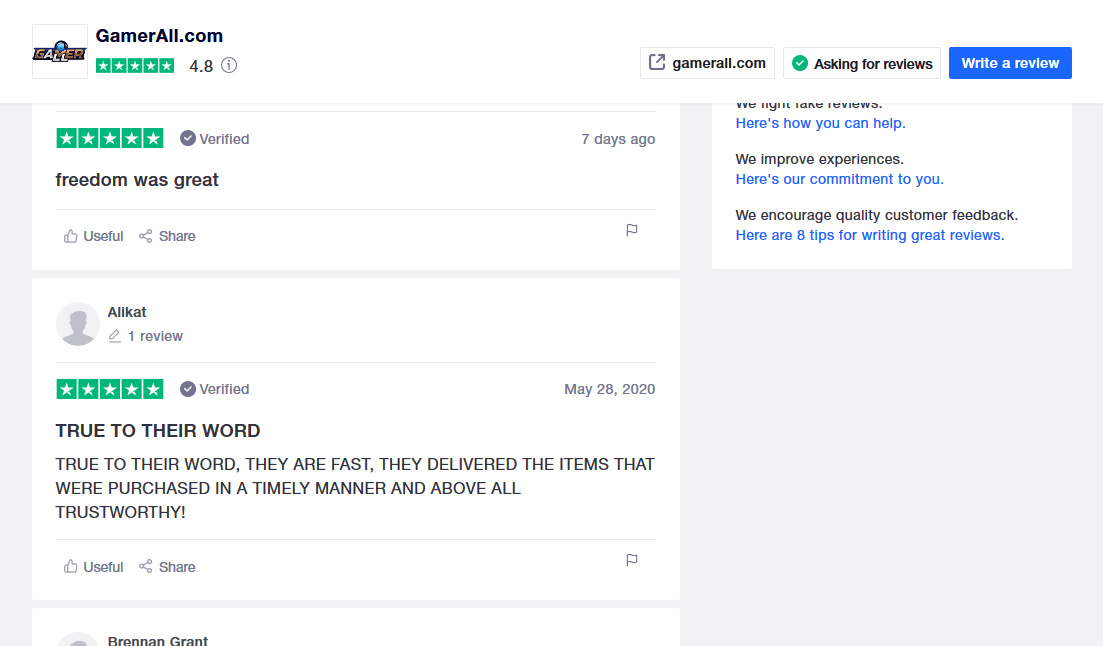 I would have doubted it if only one site had good reviews. Both TrustPilot and Reviews.io are reliable review sites. So, I wanted to see it myself.
What I Think About Gamerall
The registration was simple and hardly took 5 minutes.
I placed my first order and chose to pay via PayPal. I had to verify by contacting their live chat to finish the order placement. They took about 10 minutes to send me the key.
Yes, the key worked.
For the second purchase, I paid through my credit card. They asked me to submit my photo ID. I wondered why they'd need it. Their terms and conditions said it is to avoid theft.
I blacked out sensitive information and sent a picture of my driving license. After a few minutes, I received the confirmation of my order.
This time, I received the key after 15 minutes. I could download and use it right away.
Later, I got to know that paying through Paysafecard or Bitcoin needs no verification. So, I started using Paysafecard often.
All the products I've purchased on Gamerall were absolutely fine, unlike a few negative comments on some review sites.
For every purchase I've made on Gamerall, I was rewarded with discount vouchers that I could redeem in the next purchase. Their loyalty program is automatic and straightforward.
The other time, I waited for 45 minutes but didn't receive my order. As their FAQs suggested I contact them, I did. They fixed it by sending me the game card in 10 minutes.
To conclude, buying from Gamerall is legit and safe based on my personal experience.
Final Verdict
Gamerall has a wide range of products to choose from and a solid customer support team that responds in no time. Every cent spent on this site is worth it.
Some digital marketplaces focused on providing affordable products also offer price matching. But, Gamerall doesn't.
Except for that, if you are looking for good deals to buy game keys or cards or even skins, you should consider shopping from Gamerall to have a secure experience.