Ravenfield is a unique first-person shooting game which is played in a single-player mode. Here the contest is between two teams, but you'll only be controlling a single player, while the rest are operated by AI. It is also one of the few shooting games with ragdoll physics mechanism which adds to its uniqueness. There are very few games that belong to this class of games. The games I have mentioned below share one or more features with Ravenfield.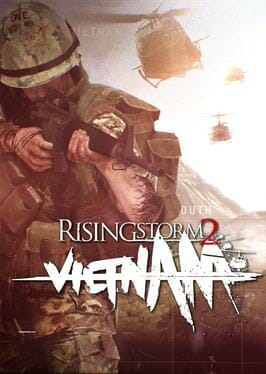 Rising Storm 2: Vietnam is a tactical shooting game played from a first-person perspective. As the name suggests, it is set in during the Vietnam War in the heavily forested terrains, and many of the locations are based on the historical battles. The game features some of the most iconic wars that were used in the conflict, which makes it more authentic.
In some aspects of the gameplay, it is very similar to Ravenfield. For instance, just like in Ravenfield we can control aerial and ground vehicles, here to you can control airborne vehicles, including attack, reconnaissance and transport helicopters among many others. Also, there is the squad system, which allows you to form a customise your squad. Working together with the team can earn you rewards which further improves cohesion within the group. There is also a multiplayer mode for you.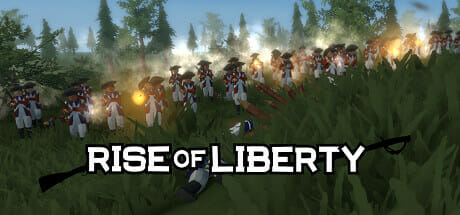 Rise of Liberty is another game for the history buffs. It is a single-player massive strategy/battle simulation game which is set during the war of the American Revolution. You can simulate entire battles or choose to play the first person as per your wish. You'll find some of the most recognisable weapons from the 18th century in this game, including Bayonets, mortars and others.
Rise of Liberty is probably the game which shares most of the features with Ravenfield. First of all, the graphics are not that great, which is shared between both of them. Then the physics is somewhat similar as well. However, the most important commonality between the two is the gameplay in the first-person mode. You'll be part of a platoon and rest of your comrades and your enemies will be controlled by AI.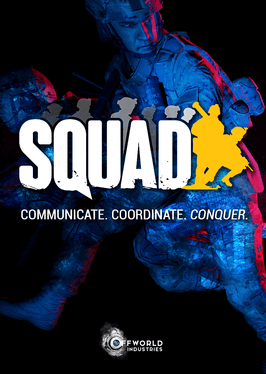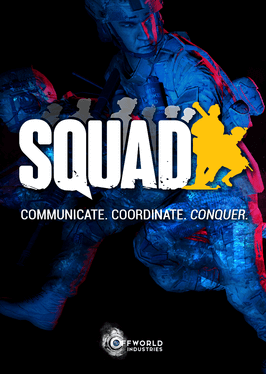 Squad is a squad-based first-person shooting warfare game developed by
Canadian firm Offworld Industries. There is a particular focus on teamwork and synergy within the team members in this game. Squad is set in the modern day environment and features some of the latest weapons used in modern warfare. Besides weapons, the game also has a lot of modern tanks and other types of armoured vehicles.
The game features large open maps and vehicle-based combat to bring you the most realistic experience of being part of an armed forces crew. You can play matches between any two belligerent factions who will be further divided into smaller squads of less than 9 members. These smaller teams will consist of specialised units like medics, engineers and different riflemen. The key to winning in this game is to ensure proper coordination and planning between the several squads.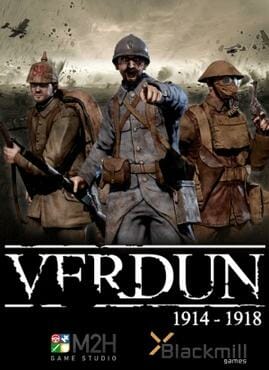 Verdun is inspired by a historic battle which took place during the first World War in Verdun, France. It is a squad-based multiplayer first-person shooting game and was developed by independent studios M2H and Blackmill Games. Verdun is one of the few games that accurately describes and represents the first World War. The weapons and uniforms are historically accurate, and maps are based on real locations on the Western Front.
The gameplay is very similar to Squad and Ravenfield, the only differences are the graphics and the time period of the games. Here too, the battle takes place between two sides who are further divided into smaller units of specialised soldiers. These units have a squad leader, and communication between these leaders is critical in this game.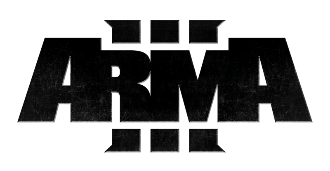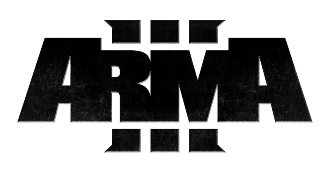 Arma 3 is a tactical first person shooter game which is highly focused on realism with its top-notch graphics. The game is set in the future in the mid-2030s and features multiple campaigns to choose from. The events take place on a bunch of islands in the Aegean Sea.
Arma 3 is more of a story-driven game and heavily stresses on tactics and coordination instead of shooting. In the single-player campaign, you will come across a host of exciting tasks including lone wolf infiltration missions to the commanding of large scale armoured operations. It also features some of the finest artillery and airborne weaponry.
America's Army is a multiplayer shooting game played from a first-person perspective. It is developed by none other than the US Army itself. It is a series of games that has more than 41 titles until date. The game is praised for its realistic nature and authenticity.
You will play as a soldier in a squad or a fireteam from the US Army. The combat will be squad-based, and teamwork and coordination between the teams are crucial to ace this game. America's Army 3 features some of the most widely used weapons by the US Army during their missions.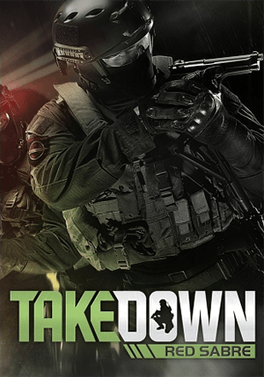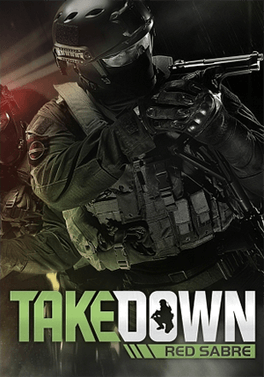 Takedown: Red Sabre is a tactical squad-based shooting game developed by Serellan and is played from a first-person perspective. It is a successor to SWAT and Tom Clancy's Rainbow Six series of games. Red Sabre has multiple playing options including single-player, co-op mode and adversarial multiplayer game types.
The game wants to show you the most realistic representation of how SWAT teams take down a hostile environment. Red Sabre heavily emphasises on tactics and synergy between the different squads to eliminate the enemies while causing minimal collateral damage. Communication between each squad is the most critical elements of Takedown: Red Sabre.