Well, this is a tough one. Mainly because West of Loathing is one of the unique games out there, it combines elements of several video game genres, most importantly humour and role-playing. The game is set in an open world with turn-based combat. There are not many games that use comedy and RPG elements so brilliantly. Nevertheless, I have prepared a list of video games that share some of the features of West of Loathing.
The most obvious example is the Kingdom of Loathing (KoL) which is from the same developer, Asymmetric Publications. This game was released almost 15 years before WoL and was also a major inspiration for the same. KoL also has the same stick figure drawing characters, and the primary focus of the game is on humour, parody and wordplay.
Here also you'll find a turn-based system which is used to fight monsters and collecting different items and currency. Instead of playing it on a platform, KoL is playable on a web browser where you can also interact with other players by fighting or by trading different goods. You can also organise your characters into different clans which can then work together to compete with others.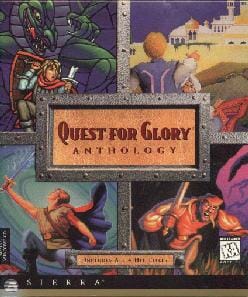 Quest for Glory is a video game franchise that might not seem identical to WoL at the first look. This is because of the different setting and artwork in the two games. Quest for Glory games are set in fictional fantasy land, and the focus is more on the adventure and role-playing elements.
That being said, the games are genuinely humorous, and there is the frequent use of wordplay in most of the games. You'll come across several puns which you may find hilarious or absolutely pathetic. You can play the role of three characters, namely, a fighter, a wizard or a thief. The story will unfold as per the choices you make during the game.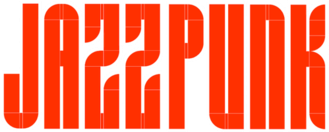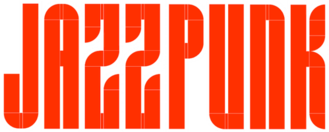 Jazzpunk is an adventure game which is played from a first-person perspective. The role-playing element is not that visible here; however, the developers have focused more on comedy and humour. You are free to explore the open world of the game at your own pace and can interact with numerous non-player characters that you will come across. These non-player characters have their unique story, actions and gags.
The game is set in the late 1950s and is centred around an espionage agency which operates in a fictional place called Japanada. You'll play as Polyblank who is given random and bizarre missions by the espionage agency. You might find these missions humorous or nonsensical and some of these include smuggling pigeons and photocopying Polyblank's buttocks.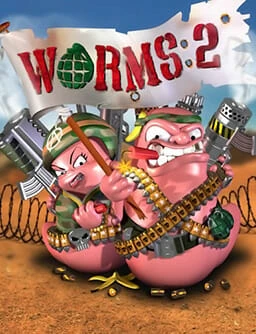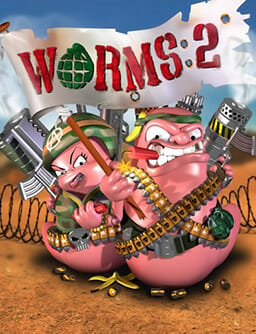 Worms is a video game series in which human-like worms form teams and fight others to be the sole survivors. These games are incredibly funny and recognised as one of the most entertaining video games of all time. There is a strong focus on turn-based tactics with a combination of surreal and slapstick humour.
You will control a platoon of worms and take turns selecting one of them. You can use different tools and weapons that will be provided to you which you will use to defeat the other team. Each turn has limited time so that players don't take too long while thinking about their next move. The game is full of weird weapons like the Mail Strike and the Holy Hand Grenade among many others.
Penny Arcade Adventures is an action-adventure RPG based on the webcomic Penny Arcade. It is an episodic video game which was released in 4 episodes. Role-playing is an integral part of this game; however, the primary focus is on puzzle solving and active time battles.
Besides puzzles and role-playing, comedy and humour is also visible in some parts but not as much as some of you might like. The game is full of interesting missions and characters will hilariously explicit names. You'll also have to collect random and bizarre items in the game to further the plot.
Robotrek is an RPG from the 90s which was released as Slapstick in Japan and was designed to be a humorous game. Its humour and comedy received a mixed response from gamers; however, everyone really enjoyed the story and role-playing elements from it. It was one of the first games where the protagonist does not fight himself but instead sends his robots to fight. This idea was then later adopted by Pokemon games.
As the player, you can raise up to three robots from the spare parts which you can get from winning battles or the item combination system of the game. You can customise most of the aspects of robots, including their colour, equipment and special attacks.
Gang Beasts is one of the funniest and enjoyable games that you'll ever play. It is a beat 'em up game which is usually played in a multiplayer mode which features gelatinous characters. These characters engage in melee fights in highly hostile environments in a fictional Beef City.
The fight sequences will get you laughing out loud in a literal sense. The characters which are already funny enough use silly moves to fight each other, and these moves sometimes appear as angry hugs. A great game if you are looking to have a fun time with a bunch of your friends together.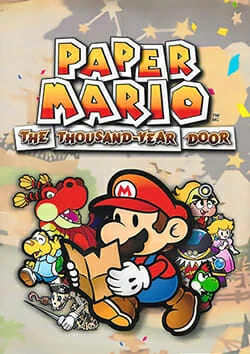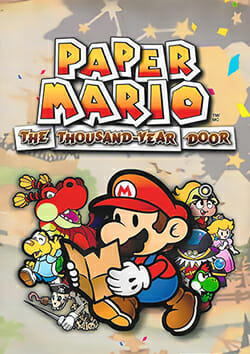 Paper Mario: The Thousand-Year Door is a role-playing game which features one of the most loved video game characters of all time, Super Mario. It is the second instalment of the series and has several elements from the previous game like the turn-based system and drawing-based art. It is called Paper Mario due to its unique graphics which make the characters appear as if they were made from paper.
The game is set in the fictional mushroom kingdom and follows Mario as he tries to retrieve the seven Crystal Stars and rescue Peach. Humour is present, however, it is used rather sporadically and in a very subtle manner. Besides the main quest, there are several side-quests which can be unlocked by interacting with the non-player characters.