G2A is a favorite destination for gamers as it offers gaming products with great discounts.
G2A didn't stop there. It came up with a premium subscription called G2A Plus.
G2A Plus subscribers are given a wide array of benefits like Loot Points and Giveaways with multiple entries. They provide higher discounts to G2A plus members compared to those offered to non-G2A users.
Every month, G2A Plus subscribers get 7 G2A Loot Points to claim. The only catch is they should not forget to claim them.
They also get cool deals from G2A as well as its partners. These deals include games, accessories, and software.
G2A customer support is friendly, but obviously, G2A Plus subscribers are treated with top priority. After all, when we pay for a premium experience, this is what we expect.
Deactivating G2A Plus
For any reason, if you think you don't need G2A Plus anymore, you can deactivate it right away.
On the G2A Plus website, login to your G2A account and go to the Account section. Click the "Deactivate" button to cancel your premium subscription.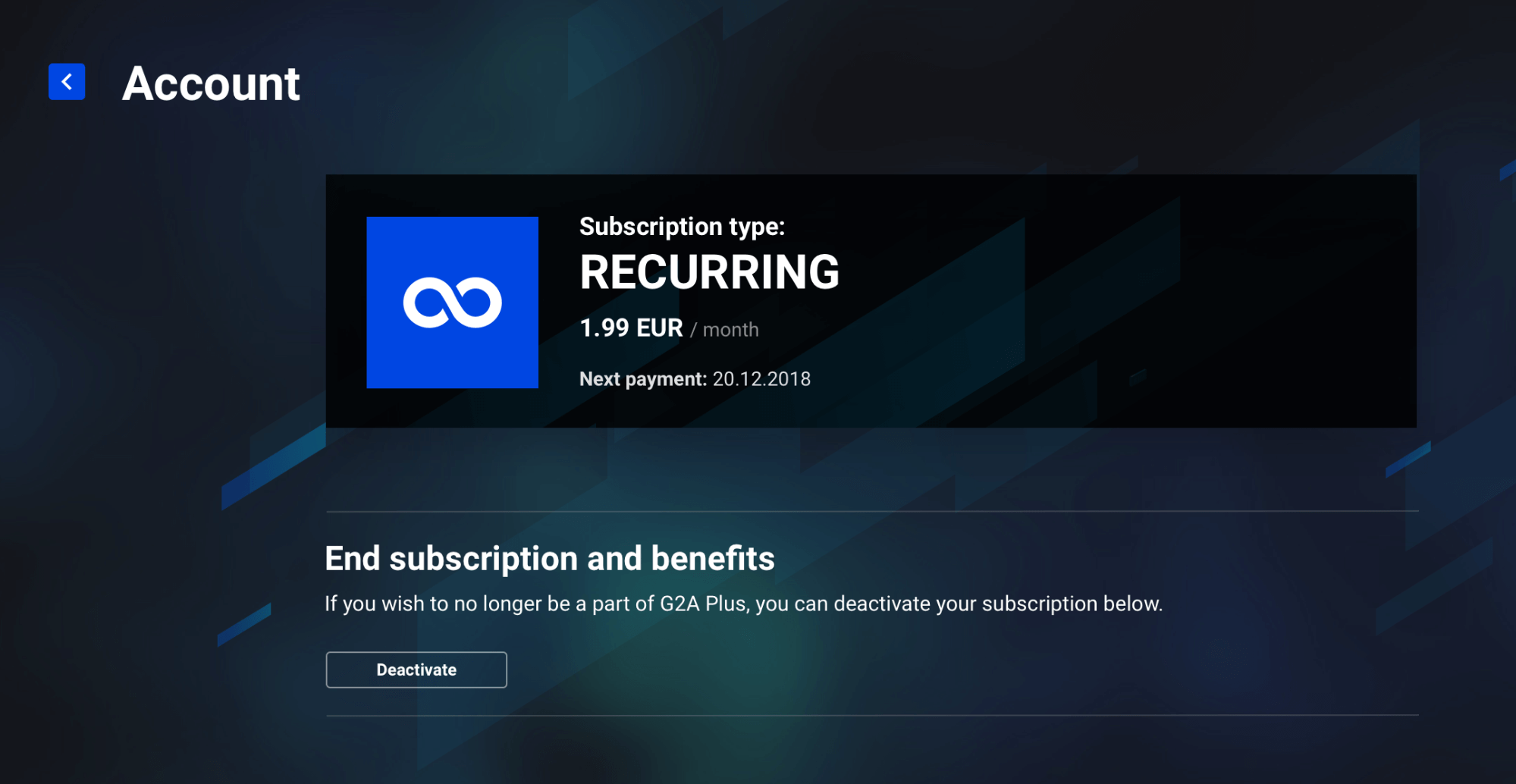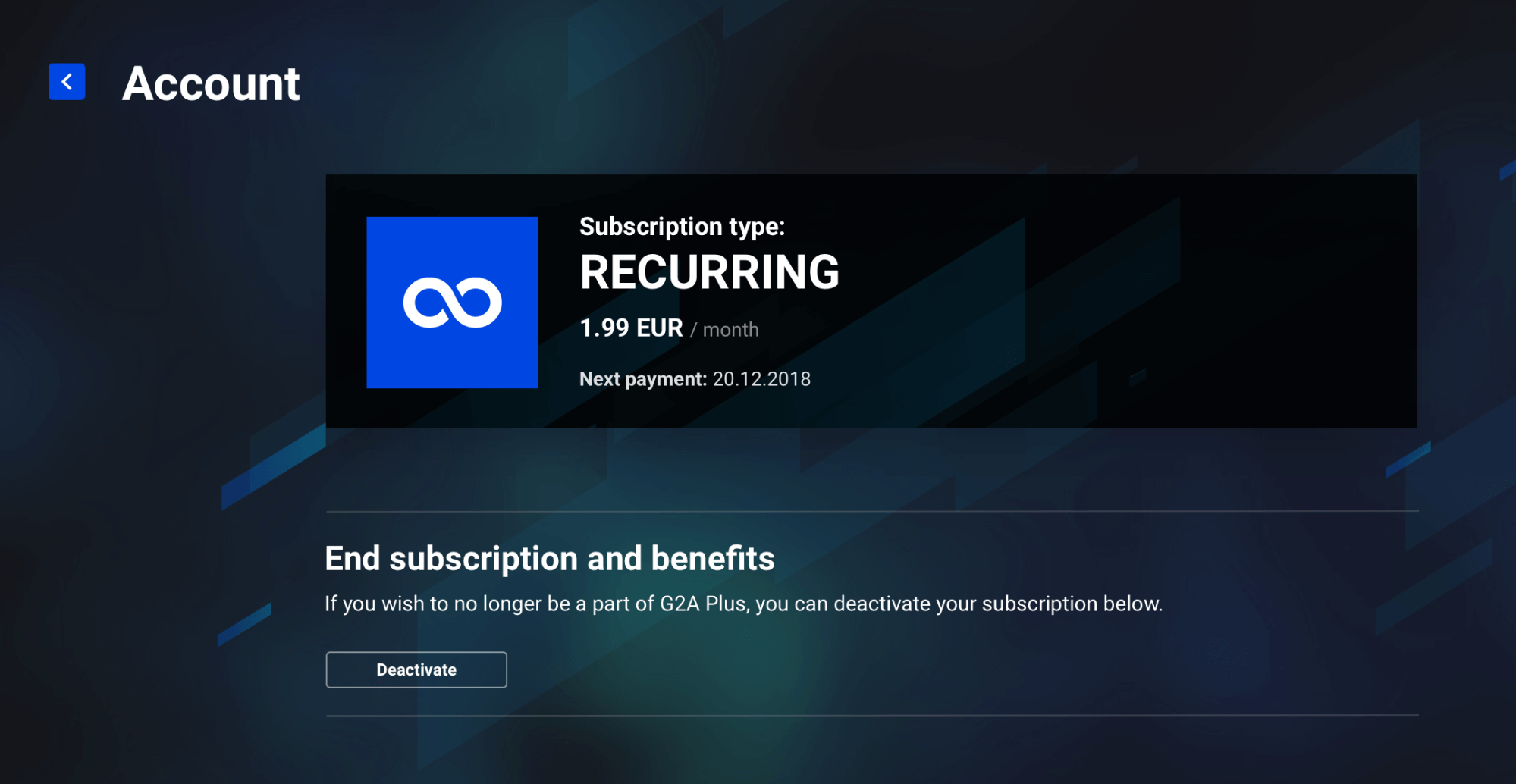 After you deactivate, you will avail G2A benefits until the trial period or paid period ends.
Keep in mind that the G2A Plus subscription is non-refundable.